Leland Stanford, founder of the university that bears his son's name, became obsessed with horses even as he helped make them obsolete. Stanford moved from Wisconsin to California in 1852, and made a fortune as a merchant in Sacramento during the California Gold Rush. In 1861, he was elected governor of California. One of the four cofounders of the Central Pacific Railroad, he used his political clout to secure land and funds for the railroad, and after his term ended he became its president.
On May 10, 1869, Stanford personally completed the transcontinental railroad with a golden spike.
Less than a year later, Stanford began buying racehorses. He developed a harness racing training method with Charles Marvin, called the Palo Alto System, which emphasized...
To find out, he hired Eadweard Muybridge, an ascetic, wiry photographer who was well known in California for his pictures of the Yosemite Valley (later the National Park) and for having been narrowly acquitted of murdering his wife's lover.
Stanford initially had Muybridge take single photographs of horses pulling sulkies, or racing buggies, before they hit upon the idea, in 1878, of creating a series of images. Muybridge stretched tripwires across the track, each connected to a single camera, so that as a horse trotted past and its legs hit the wires, it triggered the shutters. The resulting series of 12 and later 24 pictures showed clearly that the horse's hooves indeed left the ground as it trotted full speed. The images were reprinted in Scientific American and the French journal La Nature, making Stanford's and Muybridge's work internationally famous. In 1880, Muybridge publicly debuted a "zoopraxiscope" he had invented that projected the series of images to create an early motion picture.
"I have for a long time entertained the opinion that the accepted theory of the relative positions of the feet of horses in rapid motion was erroneous," Stanford writes in the preface to The Horse in Motion, published in 1882 by Jacob Stillman, Stanford's physician and close friend. "I also believed that the camera could . . . by instantaneous pictures show the actual position of the limbs at each instant of the stride."
The book is a comprehensive review of everything that was then known about equine locomotion, complete with 107 illustrated plates that include horse anatomy; drawings of horses walking, running, trotting, and leaping over fences; and Muybridge's famous series of pictures. Muybridge's name is mentioned only in the book's preface, as "a very skilled photographer" whom Stanford hired, and in a technical appendix. Muybridge unsuccessfully sued Stanford to receive credit, and the two never reconciled. "There was contention as to who owns the copyright" on the images, says Stanford University archivist Daniel Hartwig.
Muybridge moved to the University of Pennsylvania, where he continued making films of animals and human subjects in motion. He went on to a career in show business, showing his collection of moving pictures around the country and in Europe. At Chicago's Columbian Exposition in 1893, he had a theater built just for his movies. Muybridge gave it the clunky title of the "Zoopraxographical Hall," which along with high ticket prices may have contributed to its being a flop.
Interested in reading more?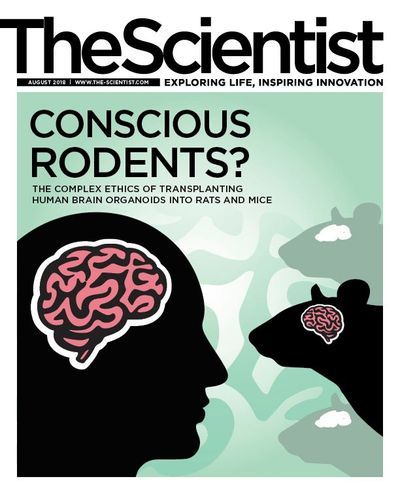 Become a Member of
Receive full access to digital editions of The Scientist, as well as TS Digest, feature stories, more than 35 years of archives, and much more!