INFECTIOUS AGENTS: Gerhard Armauer Hansen observed Mycobacterium leprae for the first time in infected nodules excised from leprosy patients. Barely distinct, rod-shaped bacteria (purple) became apparent under Hansen's microscope. However, it took German bacteriologist Albert Neisser's stain for the bacterium, developed after visiting Hansen in 1879, to make M. leprae clearly visible. Pictured are illustrations of M. leprae-infected cells from a testicle, taken from Hansen's 1895 book Leprosy: In its Clinical and Pathological Aspects.WELLCOME LIBRARY, LONDONNorwegian physician Gerhard Armauer Hansen first saw rod-shaped microbes in samples harvested from leprosy patients in 1873. Seven years later, Hansen, who worked in the leprosy hospital in the coastal town of Bergen, was on trial for attempting to infect a patient with bacteria without permission, using a cataract knife to inoculate a woman's eye with material from leprous lesions.
Hansen resorted to such an extreme measure because he was having trouble...
Hansen's unfortunate patient, a 33-year-old woman named Kari Nielsdatter, already had tuberculoid leprosy, one form of the disease, but Hansen hoped to infect her with a second form, called lepromatous leprosy. The infection did not take hold, but Hansen was punished for conducting the experiment. He was stripped of his position at the leprosy hospital but allowed to keep his position as Norway's chief medical officer for leprosy, which he used to push through measures that kept leprosy patients in partial isolation.
Despite his misdeeds, Hansen was later honored as the discoverer of Mycobacterium leprae, which was officially accepted as the cause of the disease at the first International Leprosy Conference, held in Berlin in 1897. Today, leprosy is often called Hansen's disease.
Some of the early skepticism about the contagiousness of the disease came from Daniel Cornelius Danielssen, Hansen's mentor and a preeminent leprosy expert of the day. Danielssen was convinced that leprosy could not be transmissible and instead thought it ran in families, or arose from poor living conditions. He had even inoculated himself and others with material from leprosy patients without causing illness, which bolstered his conviction.
While Hansen's assertion that leprosy is infectious was ultimately vindicated, "there appears to be a very strong genetic predisposition to leprosy," according to Richard Truman, acting chief of the laboratory research branch at the National Hansen's Disease Program in Baton Rouge, Louisiana. Only up to 5 percent of people are susceptible to leprosy, and susceptibility appears to run in families, but is additionally enhanced by malnutrition and conditions that compromise the immune system.
In the end, then, perhaps Hansen and Danielssen were both partly right: Hansen's mysterious rods cause leprosy, but only in those with the poor luck to be genetically and environmentally susceptible.
Interested in reading more?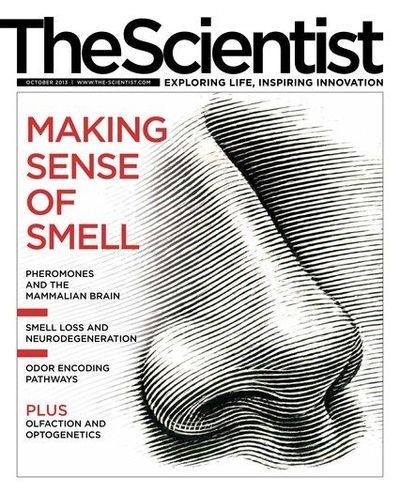 Become a Member of
Receive full access to digital editions of The Scientist, as well as TS Digest, feature stories, more than 35 years of archives, and much more!