Frontlines | A Discriminating, yet Artificial Palate
Erica P. Johnson
Researchers are developing artificial tongues that eventually could detect aromas of cassis and smoky oak in a glass of cabernet. The device uses ultrathin films of conducting polymers as sensing units, which mimic the human taste buds for salty, sour, bitter, sweet, and umami (glutamate, the "fifth taste").
"When immersed in a test solution, each [sensing] unit provides a distinct electrical signal. The electrical response is a fingerprint of the analyzed substance," explains Luiz Mattoso of the Brazilian Agricultural Research Corp. The device has successfully identified different types of coffee, orange juices, and milk without complex analyses.1,2 In some tests, the device outperformed most humans, discriminating between brands of mineral water or between cabernets from the same winery but from different vintages. And, unlike the human tongue, no loss of sensitivity occurs after long exposure to a given taste,...
Interested in reading more?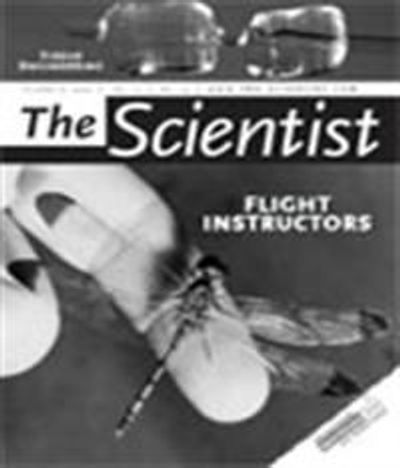 Become a Member of
Receive full access to digital editions of The Scientist, as well as TS Digest, feature stories, more than 35 years of archives, and much more!