Drowning bitter-tasting pharmaceuticals in sweeteners or dispersing them into liposomes, microcapsules, or gums are standard ways to get people to swallow medications such as antibiotics, cold remedies, and ulcer medications. Cranbury, NJ-based Linguagen is developing a new approach using the signal transduction pathways that underlie taste: The company is screening libraries of small, natural molecules to be used as additives that would block the binding of bitter-tasting compounds before the brain registers the unpleasant experience. According to a press release, regulatory clearance for the first of the company's blockers is anticipated "shortly."
Applications of altering ability to taste bitter chemicals are eclectic. "Agonizing a sweet receptor could amplify the perception of sweetness of nutritional sweeteners," says Shawn Marcell, CEO of Linguagen; such an application could reduce sugar content of a carbonated beverage by 90%. And blocking bitterness isn't restricted to making an antibiotic that a kid won't spit out. He...
Interested in reading more?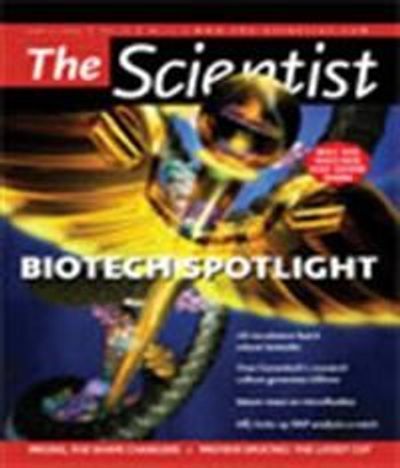 Become a Member of
Receive full access to digital editions of The Scientist, as well as TS Digest, feature stories, more than 35 years of archives, and much more!