Frontlines
Image: Erica P. Johnson
Artificial cell signaling Cells rely on chemical signals triggered by external change to keep them informed. Christopher Hunter, Nick Williams, and colleagues at Sheffield University, England, tested the cells' abilities against a chemical system that transmits information signals into an artificial cell without a single molecule passing through the membrane (P. Barton et al., "Transmembrane signaling," Angewandte Chemie International Edition, 41:3878-81, Oct. 18, 2002). "The system," says Hunter, "may have applications in controlled drug-delivery systems or chemical sensors." The team created an artificial cell, a vesicle, using lipids found in egg yolk. In it, they built in a signal-carrying system using the natural cell components, cholenic acid and cysteine. "This is imaginative research," says supramolecular chemist Stefan Matile, University of Geneva. "Understanding how complex biological processes really work requires successful reconstruction of all the elements expected as crucial for function." When...
Interested in reading more?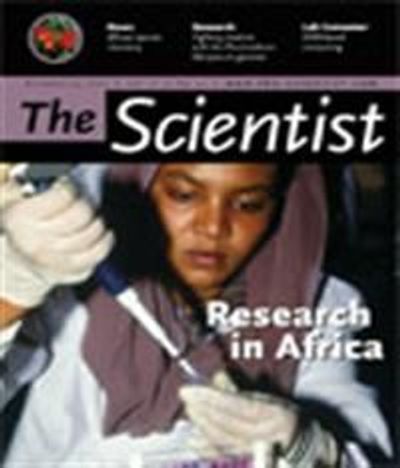 Become a Member of
Receive full access to digital editions of The Scientist, as well as TS Digest, feature stories, more than 35 years of archives, and much more!