Frontlines
Image: Erica P. Johnson
Size (in some cases) does matter For those who dismiss the stereotype of males behaving more aggressively than women as being 'all in your head,' it might be time to eat crow. Magnetic resonance imaging scans have provided neurological evidence that men are more hot-tempered than women (R.C. Gur, "Sex difference in temporo-limbic and frontal brain volumes of healthy adults," Journal of the Cerebral Cortex, 12:998, September 2002). Scans of the temporo-limbic and prefrontal structures of the brain showed that women have larger orbital frontal cortices than men. Reduced frontal volume has been associated with a greater tendency toward psychopathy and antisocial personality disorder in healthy men. "In general there is a principle that the larger the size of the brain region, the better the performance on behaviors that relate to that region," says Ruben Gur, professor of neuropsychology at the University of...
Interested in reading more?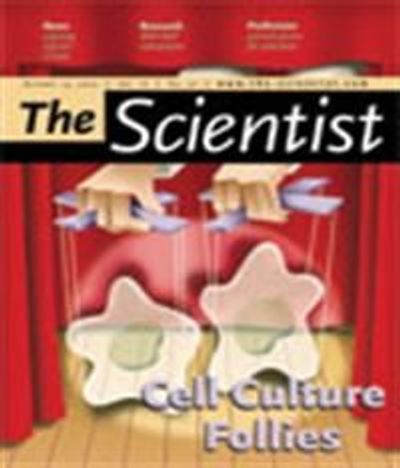 Become a Member of
Receive full access to digital editions of The Scientist, as well as TS Digest, feature stories, more than 35 years of archives, and much more!