When Seana Coulson, assistant professor of cognitive science, and her graduate student, Christopher Lovett, looked for a high-level language task to study brain responses in right- and left-handers, the investigators turned to humor. The University of California, San Diego, researchers recorded brainwaves in 16 righties and 16 lefties while they read jokes, such as "I still miss my ex-wife, but I am improving my aim"; or nonsequiturs, such as "I still miss my ex-wife, but I am improving my ego."
In right-handers, the brainwaves over the left frontal region differed for the jokes.1 Coulson's previous research2 suggests that this difference reflects language and memory processes needed to understand a joke. In left-handers, brainwaves recorded after levity suggest that both hemispheres are equally active.
This result did not surprise neurobiologist Nathalie Tzourio-Mazoyer, who studies language comprehension at the University of Caen in France. "Left-handers show a larger variability in...
Interested in reading more?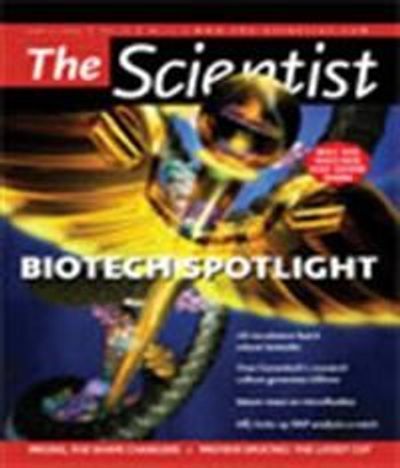 Become a Member of
Receive full access to digital editions of The Scientist, as well as TS Digest, feature stories, more than 35 years of archives, and much more!