Frontlines | Shooting Darts and Counting Eggs
Mark Heine Illustration
Garden snails might seem dull, but the reproductive behavior of Helix aspersa is far from it: These hermaphroditic animals shoot darts at their intended after copulation. They also count their eggs before laying them.
Tomasz Antkowiak and Ronald Chase at McGill University in Montreal recently discovered a large nerve in the land snail's ovotestis; the nerve monitors the number of eggs inside. Because laying eggs is a huge energy investment--the average clutch size is 87 eggs and the nest is usually dug 15 cm underground--a minimum number of mature oocytes must be ready before fertilization occurs. As more eggs fill the ovary, the nerve responds to the increased pressure by sending sensory signals to the central nervous system (CNS). "There is a nice correlation between the rate of afferent spikes and the number of oocytes in the gonads," says Chase....
Interested in reading more?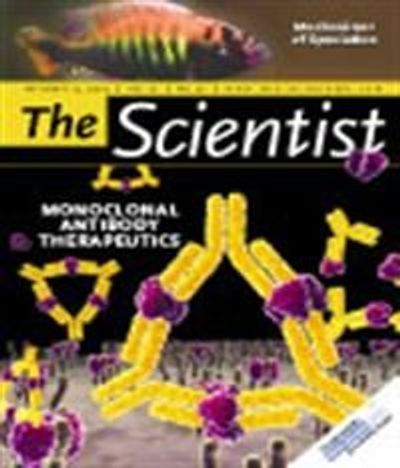 Become a Member of
Receive full access to digital editions of The Scientist, as well as TS Digest, feature stories, more than 35 years of archives, and much more!