The paper:
S.F. Grant et al., "Variant of transcription factor 7-like 2 (TCF7L2) gene confers risk of type 2 diabetes," Nat Gen, 38:320-3, 2006. (Cited in 177 papers)
The finding:
As part of a genome-wide association study, Kári Stefánsson of deCODE Genetics and colleagues associated variants of the gene transcription factor 7-like 2 (TCF7L2) with type 2 diabetes. TCF7L2 plays a role in Wnt signaling in development and cell growth. The association surprised scientists, because they did not find TCF7L2 in any candidate gene screens, says Valeriya Lyssenko of Lund University in Sweden.
The significance:
Previous methods had revealed genes with weaker effects and limited global distribution compared to the TCF7L2 gene. "TCF7L2 is still holding up as the strongest diabetes gene that anyone's found yet," says Michele Sale of the University of Virginia.
The complication:
In 2006 deCODE Genetics sued...
Denmark: 17%
Iceland: 21%
United States: 28%
Interested in reading more?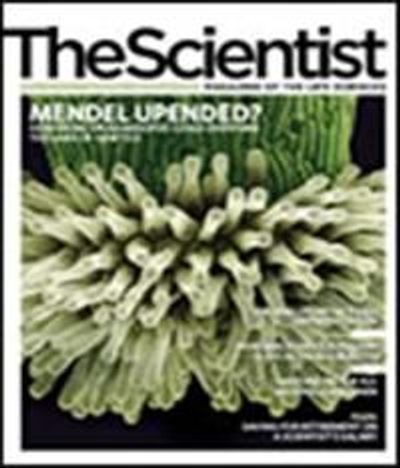 Become a Member of
Receive full access to digital editions of The Scientist, as well as TS Digest, feature stories, more than 35 years of archives, and much more!