© AAAS
NF-κB is held inactive in the cytoplasm by three IκB isoforms. Cell stimulation activates the kinase IKK which leads to phosphorylation and degradation of IκB. This frees NF-κB to enter the nucleus and activate genes including IκBα. IκBβ and -ε are synthesized at a steady rate, allowing for complex temporal control including negative feedback. (From A. Hoffmann et al., Science, 298:1241–5, 2002.)
The transcription factor NF-κB exists in unstimulated cells as a cytoplasmic homo- or heterodimer bound to inhibitory IκB protein. NF-κB has received a great deal of attention since its discovery more than two decades ago, and for good reason. It regulates genes implicated in innate immunity, inflammation, cancer, and apoptosis. And the molecules associated with the NF-κB signaling pathway are prime drug targets.
This issue's Hot Papers focus on distinct parts of the NF-κB pathway. An interdisciplinary approach combining computer modeling of IκB...
Interested in reading more?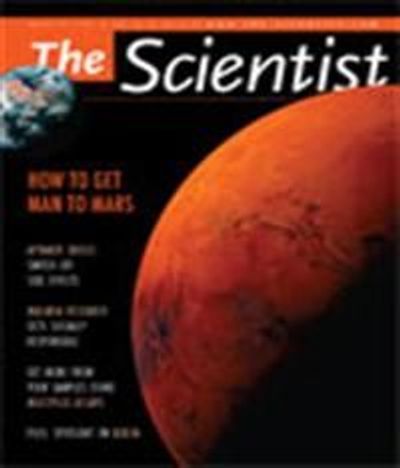 Become a Member of
Receive full access to digital editions of The Scientist, as well as TS Digest, feature stories, more than 35 years of archives, and much more!