The paper:
M.J. Martin et al., "Human embryonic stem cells express an immunogenic nonhuman sialic acid," Nat Med, 11:228-32, 2005. (Cited in 111 papers)
The finding:
Ajit Varki and colleagues at the University of California, San Diego, showed that human embryonic stem cells incorporate a nonhuman immunogenic sialic acid from nonhuman growth serum in typical cell culture.
The surprise:
Humans stopped producing the sialic acid, Neu5Gc, after they diverged from the great apes. When grown in traditional culture, Neu5Gc is metabolically incorporated into the embryonic stem cell. Varki calls it a Trojan horse effect; rather than contamination by contact, the cell does not recognize the molecule as foreign, and allows incorporation.
The significance:
"We tend to forget that cell culture is very likely to influence stem cell properties and behavior," writes Paul De Sousa, from the University of Edinburgh, in an Email. "This is especially...
The numbers:
The human embryonic stem cells analyzed contained:
17.88+/-1.47 pmol sialic acid/μg in the membrane
9.31+/-3.70 pmol sialic acid/μg in the cytosol
Interested in reading more?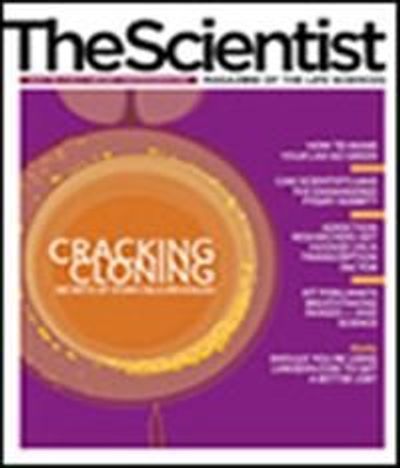 Become a Member of
Receive full access to digital editions of The Scientist, as well as TS Digest, feature stories, more than 35 years of archives, and much more!