The paper:
L. Guillot et al., "Involvement of toll-like receptor 3 in the immune response of lung epithelial cells to double-stranded RNA and influenza A virus," J. Biol Chem, 280: 5571-80, 2005. (Cited in 82 papers)
The finding:
Mustapha Si-Tahar at Inserm in Paris and colleagues showed that toll like receptor 3 (TLR3) plays a prominent role in the severe inflammatory reaction to influenza type A virus. They first demonstrated that TLR3 is constitutively expressed within bronchial and alveolar epithelial cells and that these cells upregulate the receptor in the presence of influenza A, increasing the resulting inflammatory signal.
The surprise:
Up to that point, other toll-like receptors had been the prime suspects for eliciting the inflammatory response to influenza. "The link was pretty clear that viruses should go to TLR7 and TLR8," says Si-Tahar, because ligands for these receptors are single...
The action:
Bronchial epithelial cells responded to co-culture with Avian Influenza A via the TLR3 pathway by secreting the factors IL-8, RANTES, IL-6 and interferon β, and upregulating ICAM-1.
Interested in reading more?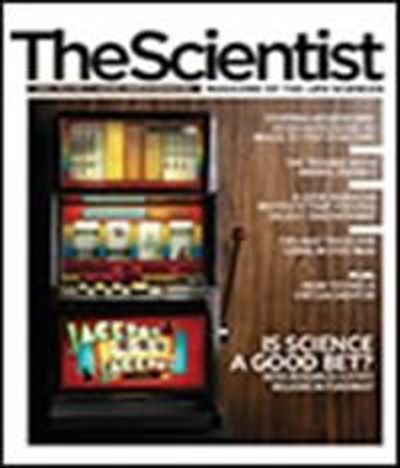 Become a Member of
Receive full access to digital editions of The Scientist, as well as TS Digest, feature stories, more than 35 years of archives, and much more!