Photosystems I and II in 3-D
Data derived from the Science Watch/Hot Papers database and the Web of Science (ISI, Philadelphia) show that Hot Papers are cited 50 to 100 times more often than the average paper of the same type and age. P. Jordan et al., "Three-dimensional structure of cyanobacterial photosystem I at 2.5 angstrom resolution," Nature, 411:909-17, 2001. (cited in 176 papers) A. Zouni et al., "Crystal structure of photosystem II from Synechococcus elongatus at 3.8 angstrom resolution," Nature, 409:739-43, 2001.
At the heart of photosynthesis, photosystems I and II hold a special place, not just in plant biology, but also as the source of oxygen for all aerobic life. Therefore, researchers were not surprised when two papers, describing the detailed, three-dimensional crystal structure of the photoreaction centers of the thermophilic cyanobacterium, Synechococcus elongatus, received high acclaim.1,2
A single Berlin group published both structures within five...
Interested in reading more?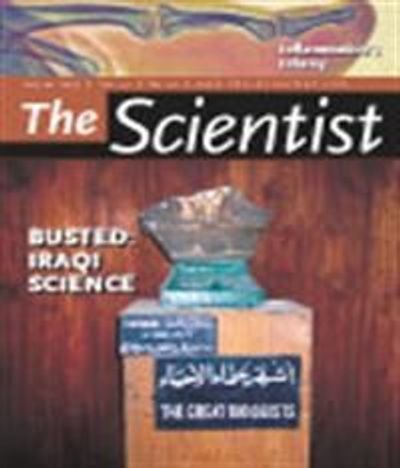 Become a Member of
Receive full access to digital editions of The Scientist, as well as TS Digest, feature stories, more than 35 years of archives, and much more!