The paper: D.C. Lie et al., "Wnt signaling regulates adult hippocampal neurogenesis," Nature, 437:1370-5, 2005. (Cited in 79 papers)
The finding: After discovering neurogenesis in humans in 1998, Fred Gage's group at the Salk Institute in California went looking for signals that control the phenomenon in rodents. They found that overexpressing the signaling molecule Wnt increased neurogenesis, while inhibiting Wnt abolished the growth of new neurons.
The other players: Wnt was the first major regulator identified in neurogenesis, says first author Dieter Chichung Lie, now at GSF-Research Center for Environment and Health in Germany. Since then, the role of other factors has emerged, including GABA's importance for the maturation of neurons (Nature, 439:589-93, 2006)...
Wnt signaling:
Percent change in hippocampal neurogenesis:
Wnt overexpression
210%
Wnt blockade
-87.1%
Interested in reading more?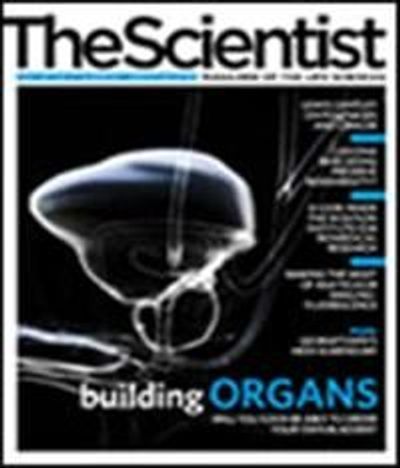 Become a Member of
Receive full access to digital editions of The Scientist, as well as TS Digest, feature stories, more than 35 years of archives, and much more!