The paper:
R. Nelson et al., "Structure of the cross-β spine of amyloid-like fibrils," Nature, 435:773-8, 2005. (Cited in 119 papers)
The finding:
In 2005, Howard Hughes Medical Institute Investigator David Eisenberg and his team at the University of California Los Angeles successfully determined the atomic structure of the protein fibrils formed from sub-pieces of the yeast protein Sup35.
The jargon:
The team was able to image the protein fibril structures from pieces of the protein only seven and then six amino acids in length, each showing their long side chains bound together like Velcro. Eisenberg's team termed this effect the "Dry Steric Zipper," referring to the fact that the structure forms by dehydrating the region between the protein sheets to form an interlocking zone.
The follow up:
In subsequent research, using the original six-amino-acid structure as a template, they have been...
Citing documents by type:
Article - 90
Review - 25
Editorial material - 3
News item - 1
Interested in reading more?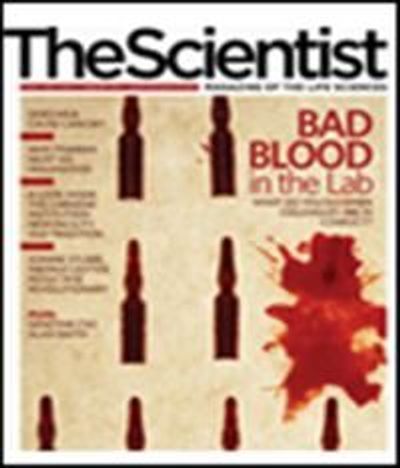 Become a Member of
Receive full access to digital editions of The Scientist, as well as TS Digest, feature stories, more than 35 years of archives, and much more!