Image of the Day: Eyed Elater
The click beetle's intricate false eyes cast a deep black color with the help of pigment-coated hairs.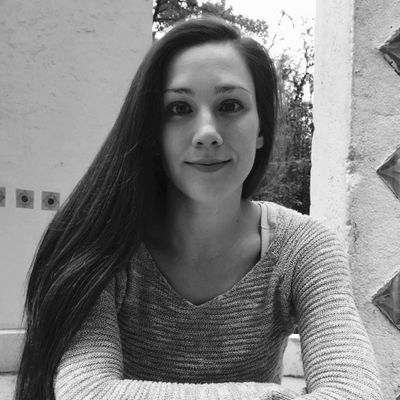 Jan 23, 2020
Victoria wong and paul marek, virginia tech
The eyespots of the eyed elater click beetle (Alaus oculatus) can absorb almost all light through melanin-rich microtubules on the insect's back, according to a study published January 13 in PeerJ.
Bird feathers feature barbules, intricate microstructures that "act as a baffle to light," write Paul Marek of Virginia Tech and Victoria Wong of Virginia Tech and Texas A&M University, in their study. The result is a deep hue known as "super black" that has applications in solar technology and optical manufacturing. In the click beetle, modified setae, a type of bristle with a microtubular structure, serve a similar function, causing light to reflect and refract, the authors write in the paper. Melanin covering the setae contributes to their absorptive properties. Although the elater's false eyes are not technically "super black," which means absorption of more than 99 percent of light, the researchers found that the eyespots were able to absorb 96.1 percent of incident light.
The authors describe the microtubules and melanin as "a collaboration between structural and pigmentary absorption," noting that the resulting color makes "the beetle appear as a larger, more formidable opponent."
V.L. Wong, P.E. Marek, "Structure and pigment make the eyed elater's eyespots black," PeerJ, doi:10.7717/peerj.8161, 2020.
Amy Schleunes is an intern at The Scientist. Email her at aschleunes@the-scientist.com.