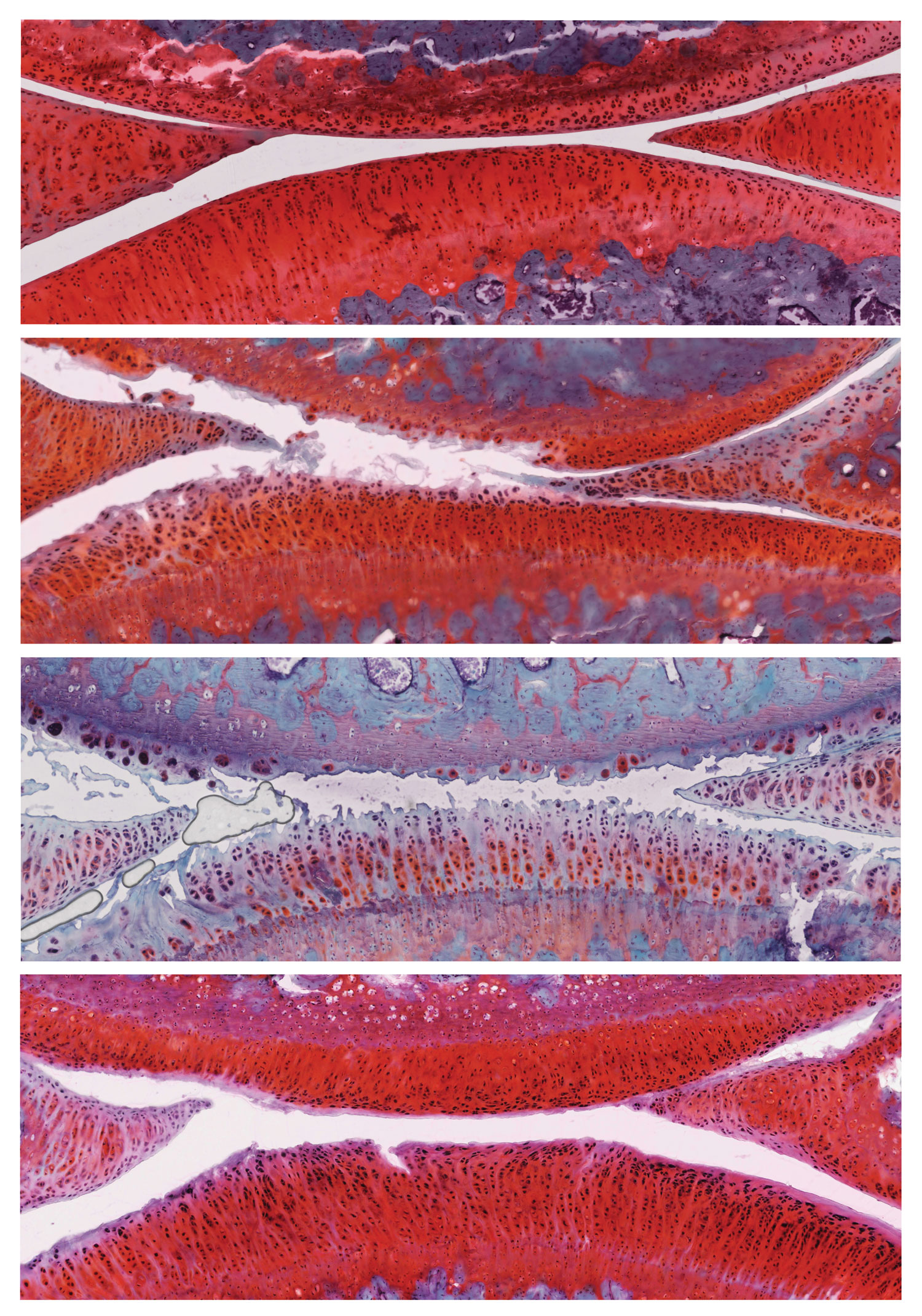 salk institute
Researchers at the Salk Institute have discovered an effective treatment for arthritis in rats, the authors report in a study published on January 16 in Protein & Cell. The protocol combines two molecules, αKLOTHO, which helps stop the degradation of cells in the smooth tissue covering the ends of bones, and TGFβR2, which stimulates the proliferation of cartilage cells and prevents them from breaking down, according to a press release.
Each drug alone had only a minimal effect, but the combination therapy resulted in thicker cartilage, less cell death, and more proliferating cells. The team also treated isolated cartilage cells from human joints, demonstrating that the drugs had similar effects in vitro.
"That's not the same as showing how these drugs affect...
P. Martinez-Redondo et al., "aKLOTHO and sTGFßR2 treatment counteract the osteoarthritic phenotype developed in a rat model," Cell & Protein, doi: 10.1007/s13238-019-00685-7, 2020.
Amy Schleunes is an intern at The Scientist. Email her at aschleunes@the-scientist.com.
Interested in reading more?
The Scientist ARCHIVES
Become a Member of
Receive full access to more than 35 years of archives, as well as TS Digest, digital editions of The Scientist, feature stories, and much more!