Image of the Day: Spinal Tap
A medical art student's master's project will be used to help train junior physicians to perform lumbar punctures.
An interactive model of the human spine designed by a master's student caught the eye of the UK's National Health Service and will soon be incorporated into the core curriculum for up-and-coming physicians across Scotland, according to an announcement from the University of Dundee. Renske Hoste, a medical artist, used reference images from MRI datasets and anatomical atlases to develop the model, conferring with medical professionals along the way. Her goal was to provide an improved training tool for junior doctors learning to perform lumbar punctures, a common procedure where a needle must be inserted between the vertebrae of the lower spine.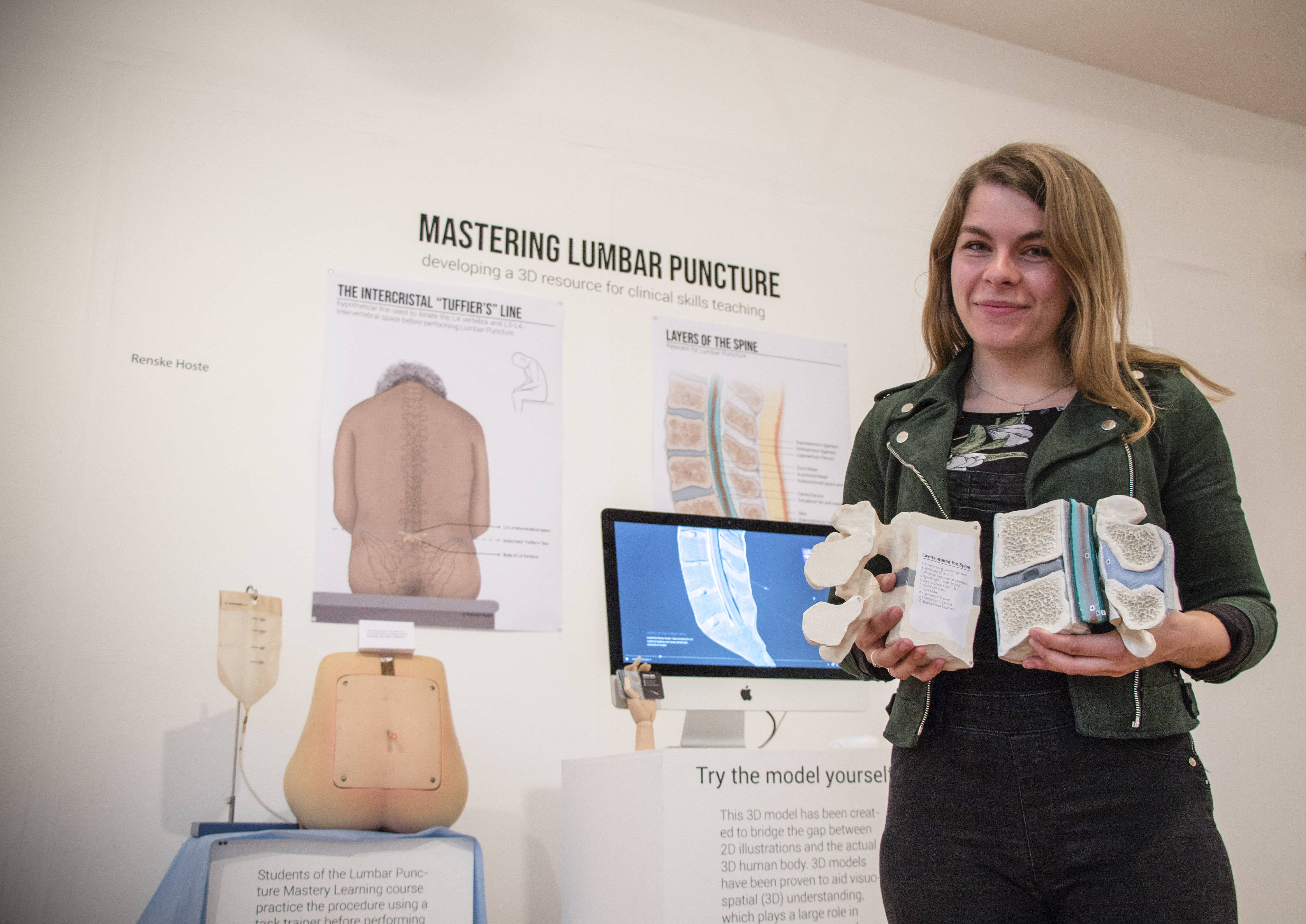 UNIVERSITY OF DUNDEE
"Previously, students prepared to master this procedure using text and 2D illustrations prior to starting a simulation-based task trainer phase," explains Hoste in a description of her master's project. "However, these illustrations fail to properly convey the 3D aspects of the human body and the spine, which in turn might pose difficulties for students trying to master this procedure."
Hoste's 3D model and its supporting illustrations can be accessed online and were recently on display at the University of Dundee Masters Show, along with a 3D printed version of the design. "Renske's design is an excellent resource and one that we intend to become standard for the teaching of future physicians," says Paul Fettes, Consultant Anaesthetist at Ninewells Hospital and Medical School, in the press release.
Nicoletta Lanese is an intern at The Scientist. Email her at nlanese@the-scientist.com.