Snipefish use a recoil mechanism to feed rapidly.
Sukanya Charuchandra
Jul 5, 2018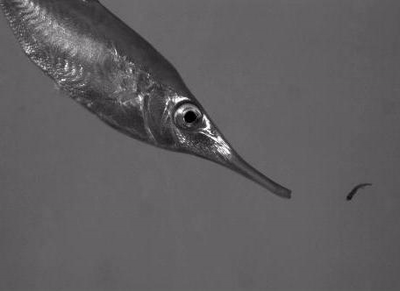 SARAH J. LONGO
Snipefish (Macroramphosus scolopax), like their seahorse relatives, employ a spring mechanism for feeding, according to research published yesterday (July 4) in Proceedings of the Royal Society B: Biological Sciences. The fish speedily rotate their trumpet-like snouts using stored elastic energy and suck prey into their distended mouths in 2 ms. The researchers used high-speed videos that were slowed down to observe the feeding strike motion.
S.J. Longo et al., "Extremely fast feeding strikes are powered by elastic recoil in a seahorse relative, the snipefish, Macroramphosus scolopax," Proc R Soc B, doi:10.1098/rspb.2018.1078, 2018.
SARAH J. LONGO