Image of the Day: Are You My Mother?
The captive breeding program at the Vulture Conservation Foundation gives a bearded vulture chick the chance to live in the wild.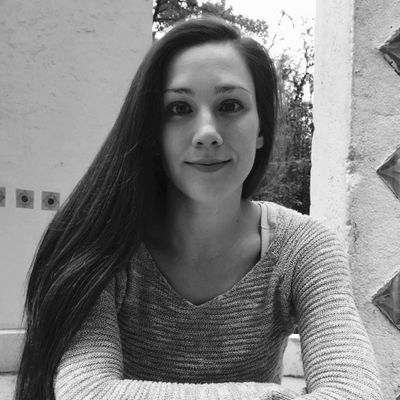 Mar 9, 2020
VULTURE CONSERVATION FOUNDATION
Chick BG1055 of the Vulture Conservation Foundation's Captive Breeding Program was officially accepted by its foster vulture parent, Kajazo, reports the VCF in a press release. The chick was bred by a pair of bearded vultures at the Centre de Fauna de Vallcalent in Catalonia, but because this pair has been unsuccessful with past chicks, their eggs are now artificially incubated and exposed to thermal shock, which aids in the hatching process.
Kajazo, a human imprinted male vulture who was rescued from a zoo, pairs with his human keeper due to early exposure to people. He was trained for months before the latest hatching, practicing nesting behaviors with a dummy egg that was then exchanged for the seven-day-old chick.
In the future, Chick BG1055 will either be released into the wild or remain with the center, where it could become a parent within roughly ten years.
Bearded vultures are the rarest vultures in Europe and are currently classified as near threatened. The center specializes in those vulture pairs that "are reproducing very badly or not at all . . . and are requiring technical support," according to the statement. "There are currently three breeding pairs in Vallcalent, and two additional pairs that reached their sexual maturity, but did not breed this year."
VULTURE CONSERVATION FOUNDATION
Amy Schleunes is an intern at The Scientist. Email her at aschleunes@the-scientist.com.