Image of the Day: Dog, Squirrel, or Gecko?
Although it's clearly a lizard, the aptly named thick-tailed gecko (Underwoodisaurus milii) has a bulky backside and is known to bark when in danger.
The Scientist Staff
Jun 28, 2017
Underwoodisaurus milii
MUSEUMS VICTORIA, DAVID PAUL
According to Museums Victoria, these geckos can grow up to 10 centimeters long and are capable of regenerating their chunky tails.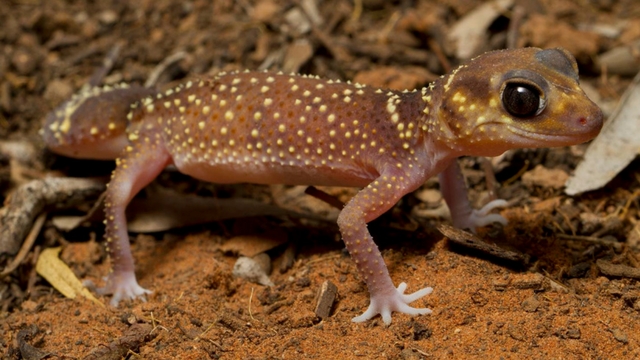 Underwoodisaurus milii
MUSEUMS VICTORIA, DAVID PAUL