Image of the Day: Fruit Fly Factory 
A fruit fly ovary can contain up to 20 eggs at a time.
The Scientist Staff
and
The Scientist Staff
Nov 10, 2017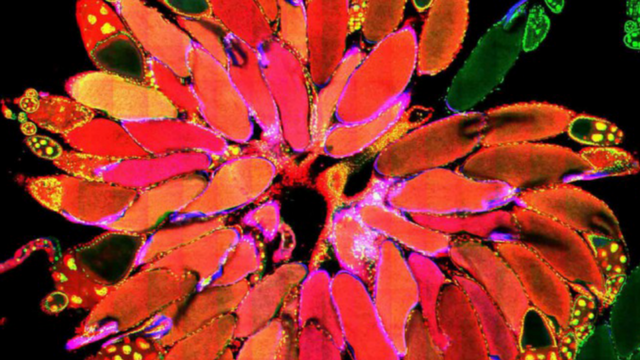 A confocal microscopy image of a fruit fly ovaryFLICKR, HOGAN TANG & DENISE MONTELL, JOHNS HOPKINS UNIVERSITY & UNIVERSITY OF CALIFORNIA, SANTA BARBARAA Drosophila female can lay between 30 and 50 eggs per day throughout her lifetime if she lives at room temperature. The fast reproductive rate of fruit flies is one of the reasons why they have become popular scientific tools to study genetics, reproduction, and development.