Image of the Day: How COVID-19 Spreads
International data from the European Centre for Disease Prevention and Control indicates a similar pattern in reported coronavirus cases during the first 10 days after the case count passes 500.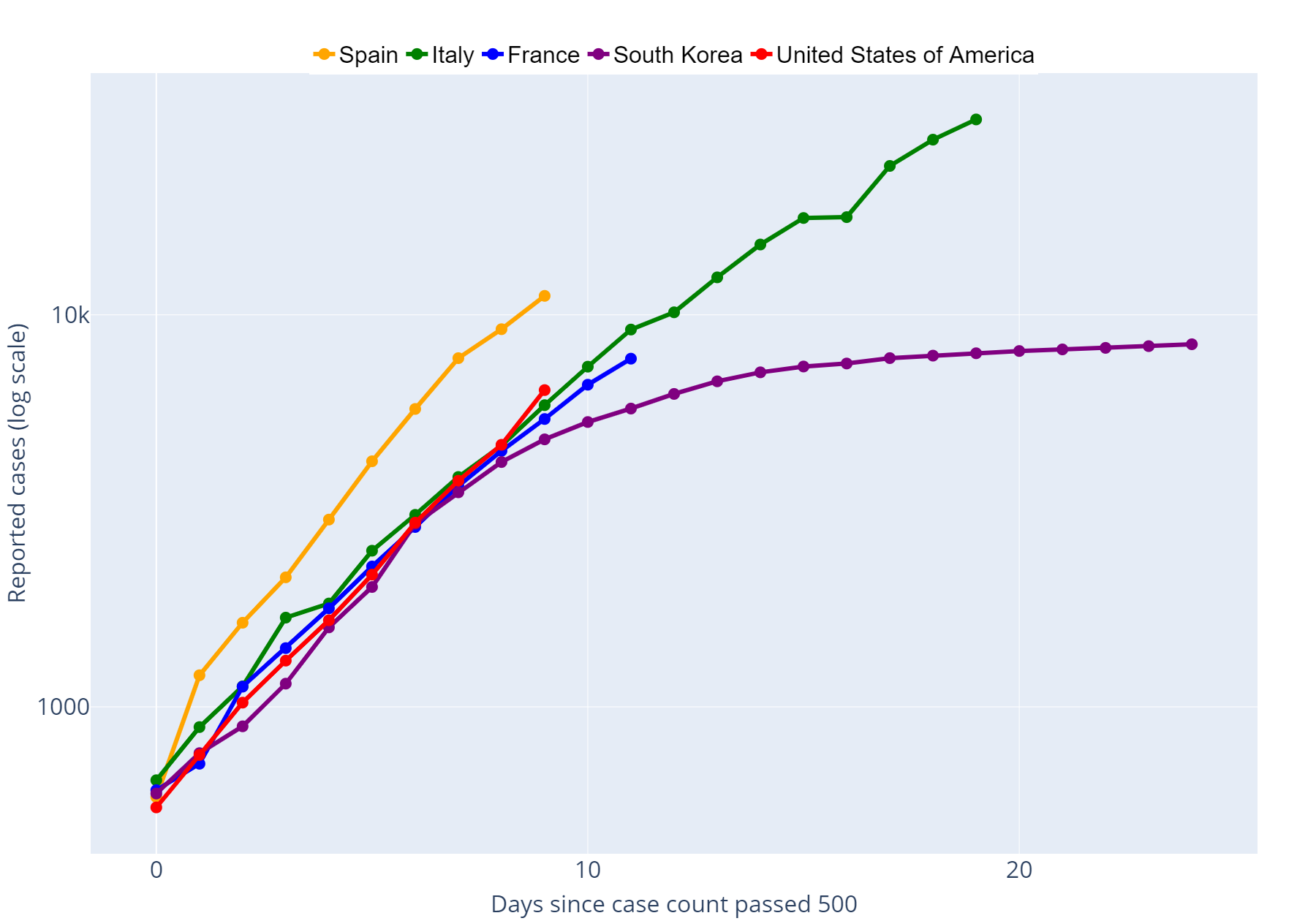 This graph shows a growth in reported COVID-19 cases for five countries in the days after the case count passed 500. The number of new cases has begun to level off in South Korea, while new cases in Italy continue to increase exponentially. Data missing from the graph are not yet available, as these countries have only recently passed the 500 case count.
Catherine Offord is an associate editor and Amy Schleunes is an intern at The Scientist. They can be reached at cofford@the-scientist.com and aschleunes@the-scientist.com.
Clarification (March 19): The second sentence was edited to specify that the graph refers to total, rather than new, cases of COVID-19.