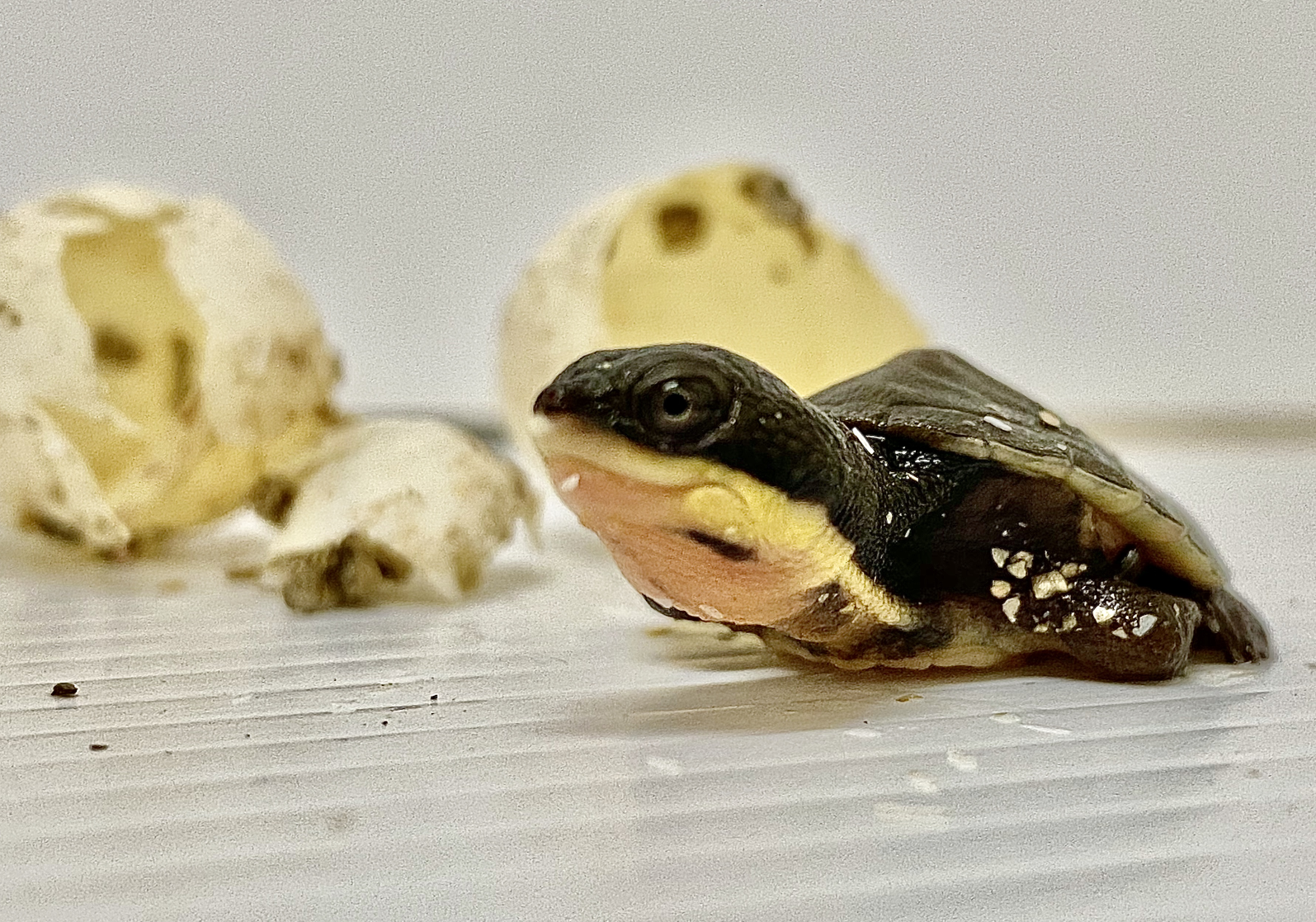 AUSSIE ARK
Conservationists in New South Wales, Australia, successfully rescued a nest of Manning River turtle eggs that was at risk due to fires and flooding and recently celebrated 10 hatchlings from that clutch, according to a press release. Hatched on March 5 and 6, these turtles are among more than 215 other endangered turtles that have been rescued in the wake of "extreme and unprecedented weather conditions" in the region, the statement notes.
"Because Manning River turtles were endangered before the fires, we started planning for the conservation breeding program three years ago and happened to have the facilities ready for these emergency rescue efforts when the fires began," says Tim Faulkner, president of Aussie Ark, which partners with the Australian Reptile Park and runs a Manning River turtle conservation breeding program, in the press release. "I'll consider the project a success when we're returning 200-300 juveniles back to the river system each year, but this is a truly joyful way to kick off those efforts after so much heartache."
AUSSIE ARK
Amy Schleunes is an intern at The Scientist. Email her at aschleunes@the-scientist.com.