Image of the Day: Seashell Secrets
UV light reveals the coloration patterns of 5 million- to 6 million-year-old cone snail shell fossils from the Dominican Republic.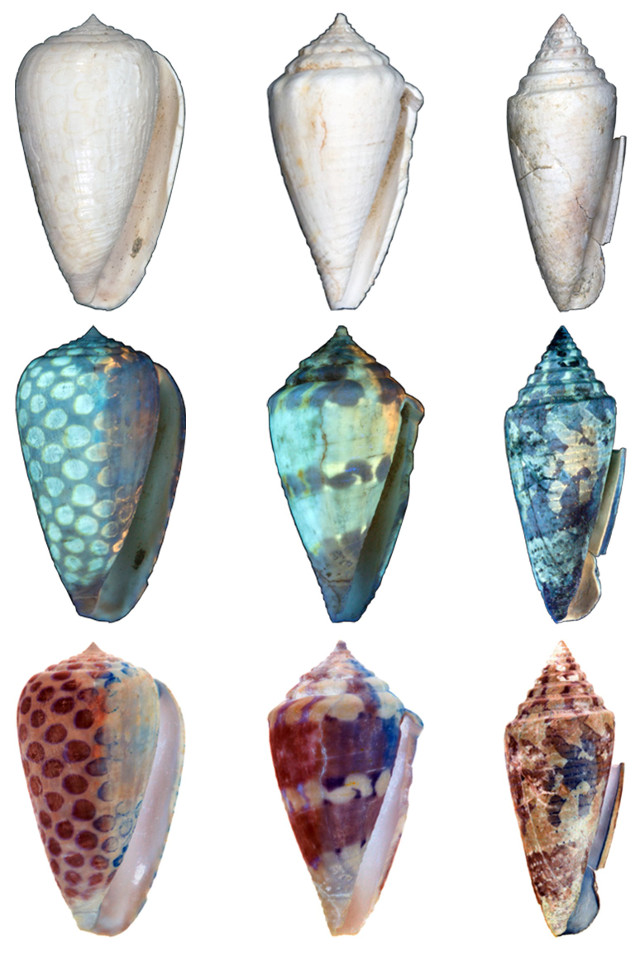 PLOS ONE, JONATHAN HENDRICKS
(See "Glowing seashells: diversity of fossilized coloration patterns on coral reef-associated cone snail (Gastropoda: Conidae) shells from the neogene of the Dominican Republic," PLoS ONE, 2015.)
Interested in reading more?
The Scientist

ARCHIVED CONTENT
ACCESS MORE THAN 30,000 ARTICLES ACROSS MANY TOPICS AND DISCIPLINES
Become a Member of
Receive full access to more than 35 years of archived stories, digital editions of The Scientist Magazine, and much more!