Image of the Day: Synthetic Scaffolds
Three-dimensional polymer matrices offer researchers a new representation of the extracellular matrix that can be used to study the growth of cancer cells.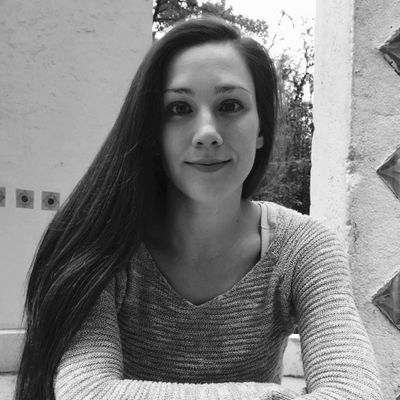 Feb 27, 2020
Researchers at Michigan Tech have engineered synthetic versions of the extracellular matrix to study the growth of cancer cells, according to a report published on January 9 in IEEE Open Journal of Engineering in Medicine and Biology.
The scaffolds, which were created with an "electrospinner" that uses electric fields to weave matrices out of nano-fibers, come in three shapes: honeycomb, mesh, and aligned, in which the fibers are tightly packed similar to connective tissue. The authors "discovered that the triple-negative breast cancer cells preferred honeycomb scaffolds while adenocarcinoma cells favored mesh scaffolds and premalignant cells preferred the aligned scaffolds," according to a press release.
Coauthor Smitha Rao says in the statement that this new technology can help researchers to study "how and why cancer cells metastasize. We can understand in a true 3D system why pre-metastatic cells become metastatic, and provide tools to other researchers to study signaling pathways that change between pre-malignant and malignant cells."
S.N. Hanumantharao et al., "Engineered three-dimensional scaffolds modulating fate of breast cancer cells using stiffness and morphology related cell adhesion," IEEE Open Journal of Engineering in Medicine and Biology, doi:10.1109/OJEMB.2020.2965084, 2020.
Amy Schleunes is an intern at The Scientist. Email her at aschleunes@the-scientist.com.