Infographic: Can We Taste Fats?
View full size PDF LUCY READING-IKKANDA
Although gustin and TAS2R38 contribute to the supertaster phenotype and may contribute to the perception of fat texture, researchers are still looking for a receptor directly triggered by fat. One promising candidate is the protein CD36, which binds long-chain fatty acids in mice, and is expressed on taste buds. The mechanism by which the CD36 carrier protein initiates a neural signal is poorly understood. CD36 may serve as a carrier protein that transfers the fatty acid to another receptor or it may activate an ion channel that alters the excitability of taste cells.
Interested in reading more?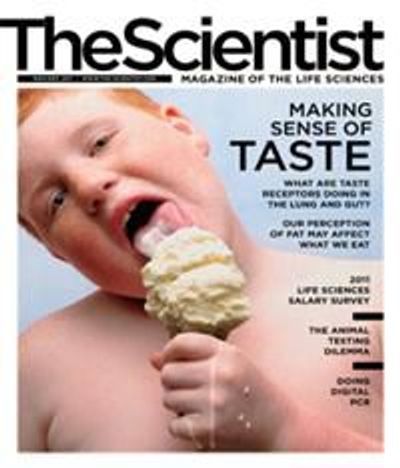 Become a Member of
Receive full access to digital editions of The Scientist, as well as TS Digest, feature stories, more than 35 years of archives, and much more!