A stick-on patch enables sampling of immune cells in the skin.
Mar 1, 2019
To monitor an animal's immune response to a given stimulus, researchers can apply a stick-on patch, containing polymer microneedles coated with a dried hydrogel, to the skin, puncturing the epidermis. The hydrogel swells upon contact with fluids in the tissue, and skin-resident immune cells can migrate into it. Immunogenic molecules and antigens incorporated into the gel help to attract and retain immune cells either specifically (via antigen recognition) or nonspecifically (via innate pathways). After 24 hours, removal of the patch and processing of the hydrogel enables recovery of the cells for further analysis.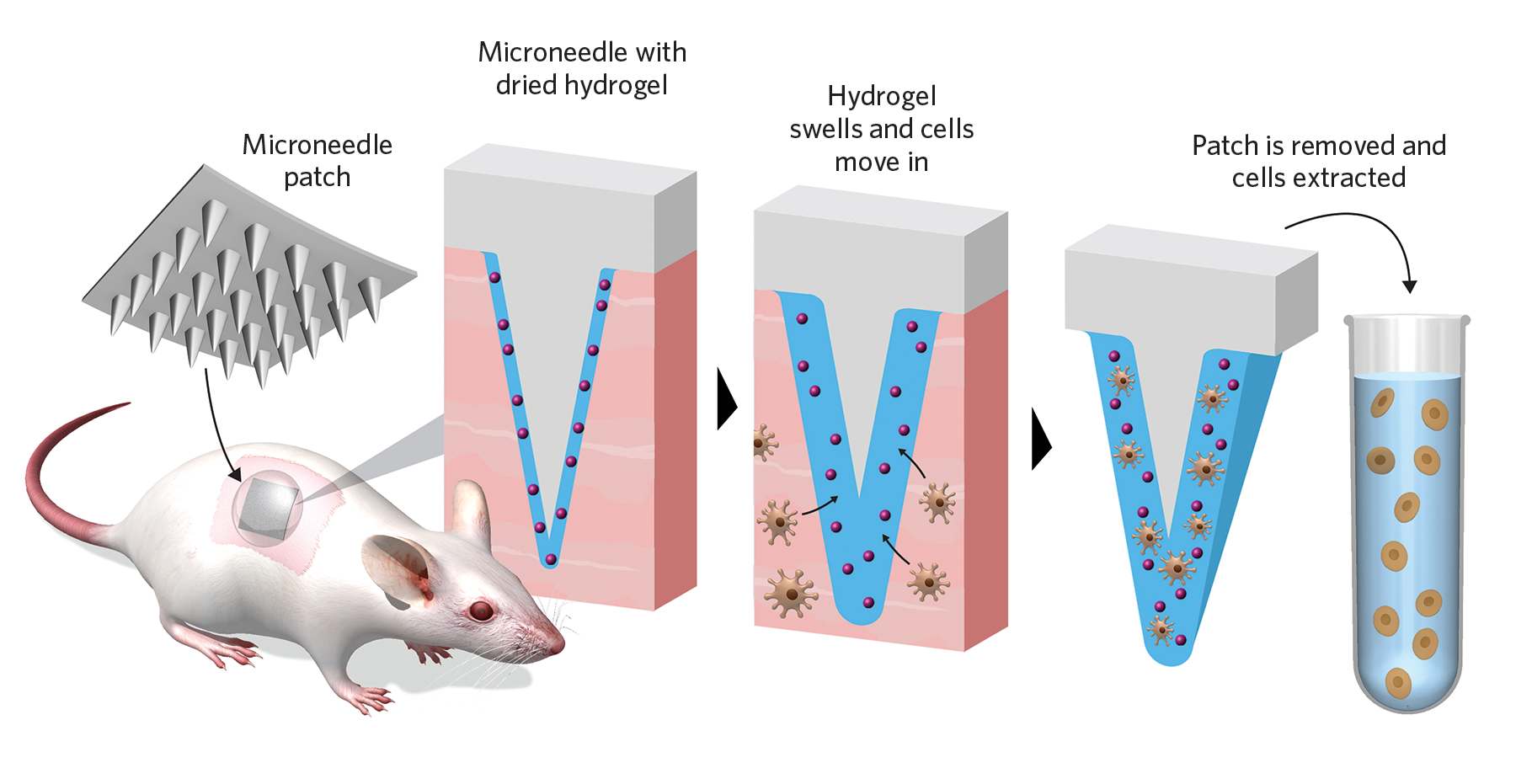 © george retseck
Read the full story.