Many patients with Parkinson's disease carry gene variants that lie at the root of problems with cellular waste-clearing processes, mediated by the lysosome. One of the proteins that must be cleared from cells is α-synuclein—the protein that scientists have long-fingered as a prime pathogenic suspect in Parkinson's. When α-synuclein isn't cleared from neurons, it can become misfolded and clump together in Lewy bodies that prevent these cells from functioning and ultimately cause them to die, leading to telltale symptoms of the disease. But α-synuclein is not the only material accumulating in the neuron when the lysosomes aren't functioning properly; Lewy bodies are composed of a mix of cellular material.
Further evidence that Parkinson's disease might be driven by problems with cellular waste-clearing processes comes from genes that are related to mitochondrial dysfunction. Certain gene variants related to Parkinson's can cause the mitochondria to form reactive oxygen species and other...
---
HEALTHY CELLS
Unneeded proteins, lipids, and other cellular materials are typically gathered into vacuoles, which fuse with lysosomes to clear the cells of the waste.
© LISA CLARK
---
DISEASED CELLS
In the neurons of Parkinson's patients, something appears to have gone wrong with the cellular waste-clearing process. Reactive oxygen species (ROS) released from mitochondria may play a role, damaging lysosomes. If the lysosomes don't function properly, then cellular waste products are left in the cell to accumulate.
Read the full story.
Ashley Yeager is an associate editor at The Scientist. Email her at ayeager@the-scientist.com.
Interested in reading more?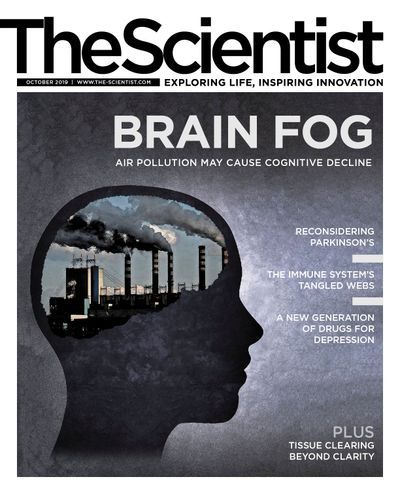 Become a Member of
Receive full access to digital editions of The Scientist, as well as TS Digest, feature stories, more than 35 years of archives, and much more!