Infographic: Ultrasound-Stimulated Microbubbles Fix Fractures
The new technique helped pig tibias heal in just eight weeks.
Ruth Williams
Aug 31, 2017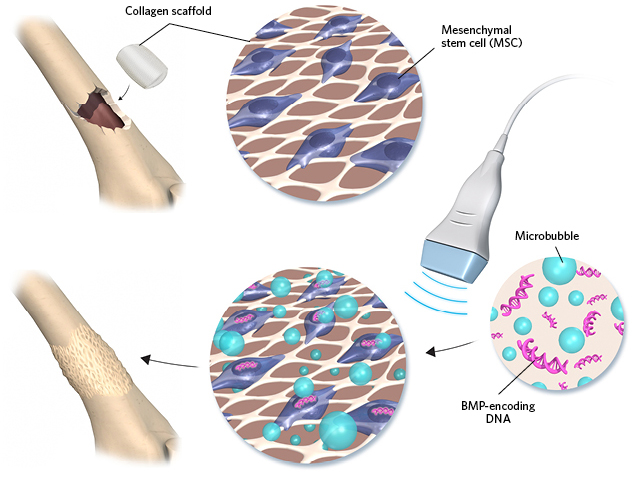 © GEORGE RETSECK
To repair a fractured pig tibia, researchers inserted a collagen scaffold that attracts mesenchymal stem cells (MSCs). Two weeks later, they injected a mix of microbubbles and DNA encoding bone morphogenetic protein (BMP) at the fracture site. Finally, they applied a pulse of ultrasound to encourage the MSCs to take up the DNA, and thus begin producing BMP. Within eight weeks, the bones were healed.
Read the full story.