Infographic: Lost in Space
View full size JPG | PDF TAMI TOLPA (MAZE); CAROL BARNES (COGNITIVE MAPS, SOURCE: NATURE 388/ 17 JULY 1997)
Looking for a more realistic way to study memory, we turned to place cells­­—­a network of cells that record a rat's memory of an environment. Each place cell would fire only when the rat was in one particular location in space, creating a map as the animal traversed a maze. Since spatial memory deteriorates with age, we tested how well young and old rats could retrieve their place-cell maps.
Interested in reading more?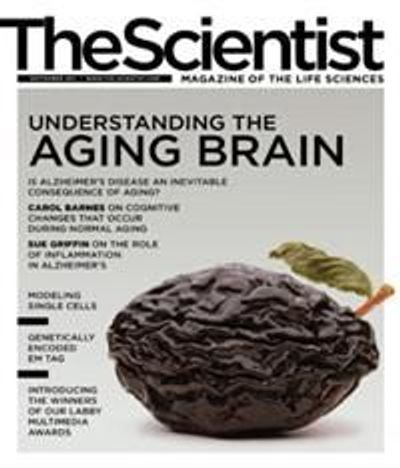 Become a Member of
Receive full access to digital editions of The Scientist, as well as TS Digest, feature stories, more than 35 years of archives, and much more!