Infographic: Taste in the Mouth, Gut, and Airways
View the three full size graphics PDF ANDREW SWIFT
Taste-bud receptors, primarily on the tongue, sense the qualities of salty, sour, bitter, sweet, and umami (the taste of glutamate). While sweet, umami, and salty foods provide pleasurable sensations that drive the intake of carbohydrates, amino acids, and sodium, the tastes of bitter and sour inhibit intake of potentially toxic substances and strong acids.
In contrast to taste receptors in the mouth, T1R and T2R receptors in the gut do not induce sensations of taste, but rather initiate molecular pathways that help guide the digestion or rejection of food substances traveling through the intestines. The underlying pathways, however, have many similarities. Scientists have also recently identified the existence of taste p­athways in human airway cells, where they likely mediate defensive responses to inhaled foreign and potentially toxic substances.
Interested in reading more?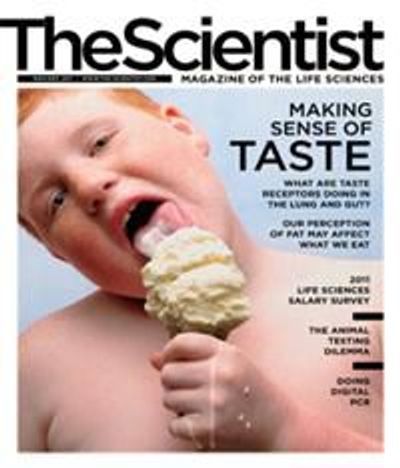 Become a Member of
Receive full access to digital editions of The Scientist, as well as TS Digest, feature stories, more than 35 years of archives, and much more!