User: Pascal Steiner, a postdoc in the lab of Harvard University neuroscientist Bernardo Sabatini.
Project: Imaging changes in spine morphology over time at the neuronal synapse.
Problem: Steiner images in 400-µm hippocampal slices in order to capture the 3D branching complexity of neurons. Imaging at the synapse also requires superior spatial resolution.
Solution: Two-photon imaging is the only technique that can penetrate the tissue beyond about 100 µm. However, spatial resolution is noticeably lower than with confocal techniques. "When I image," says Steiner, "what I see is the [dendritic] spines, and I assume there is a synapse." (In hippocampus, excitatory synapses are on the spines and inhibitory synapses are on the shaft of the dendrites.) But researchers studying new synapse formation must confirm the...
While most confocal microscopes use one or many pinholes to scatter unfocused light from the sample, two-photon microscopes work by exciting literally one fluorophore at a time. The laser is thus able to deliver photon pulses deeply into the tissue, with no unfocused light muddying the image (see "How It Works"). No other light is hitting the sample, so the technique is less phototoxic than confocal microscopy; however, the powerful laser can burn the tissue.
Steiner's lab builds its own two-photon systems using a standard Olympus frame. The optics are much simpler than those in a confocal microscope, but the task can be daunting for biologists unfamiliar with lasers and optics. (The required laser also requires extra safety measures.) Originally, commercial systems were not as good as home-built models, says Simon Watkins, a cell biologist and microscopist at the University of Pittsburgh School of Medicine. Today, the quality is comparable but the cost can be prohibitive.
Cost: A home-built system costs little more than the laser itself, about $150,000. A commercial system can cost between $450,000 and $600,000.
Interested in reading more?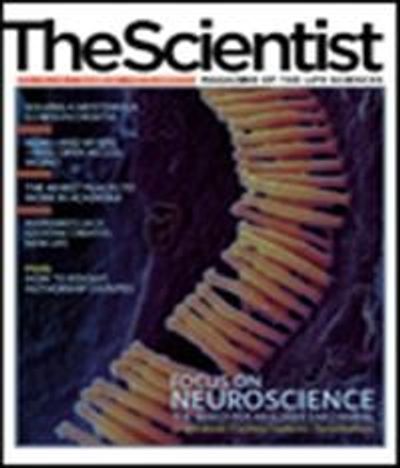 Become a Member of
Receive full access to digital editions of The Scientist, as well as TS Digest, feature stories, more than 35 years of archives, and much more!