Being able to identify a particular chemical or protein in a piece of tissue isn't always enough; sometimes you need to know exactly how it's distributed there. That question can be answered to some extent by path-lab standbys such as immunohistochemistry or immunofluorescence, but those techniques require specific antibodies, and are both biased and low-throughput.
Mass spectrometrists have an alternative. In MS imaging, tissue is mass-analyzed spot by spot in a raster pattern (across and down) to produce a two-dimensional dataset mapping chemical content to individual x,y coordinates ("pixels"). Overlay those data over an image of the tissue, and now you can map compounds to their biological locales.
Richard Caprioli of Vanderbilt University, who pioneered the first biologically relevant form of the technique, MALDI (matrix assisted laser desorption ionization) imaging, compares the process to digital photography. Just as a digital picture contains three channels—red, green, and blue—whose individual intensities define...
Interested in reading more?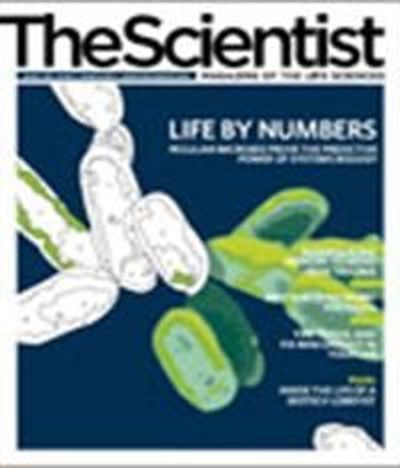 Become a Member of
Receive full access to digital editions of The Scientist, as well as TS Digest, feature stories, more than 35 years of archives, and much more!