Researcher:
Martin Larsen, research associate professor, University of Southern Denmark, Odense
Project:
Discovery of sialic acid (SA)-containing cancer biomarkers
Problem:
Larsen needed a technique that would specifically enrich SA-containing glycopeptides (the "sialome") from complex biological fluids, while ignoring other types of glycopeptides.
Solution:
The method Larsen uses, titanium dioxide (TiO2) chromatography ( Mol Cell Proteomics, 6:1778-87, 2007), arose by fortuitous happenstance, he says. TiO2 is widely used to purify phosphopeptides, "but we found by accident that a special kind of glycosylation event [SA] also binds to TiO2." That's because SA, like a phosphate group, is highly negatively charged.
The process is simple, he says: Digest a protein mixture to peptides (he used saliva and plasma samples), load onto the TiO2 column in the presence of acid, and the SA-containing peptides will bind....
Interested in reading more?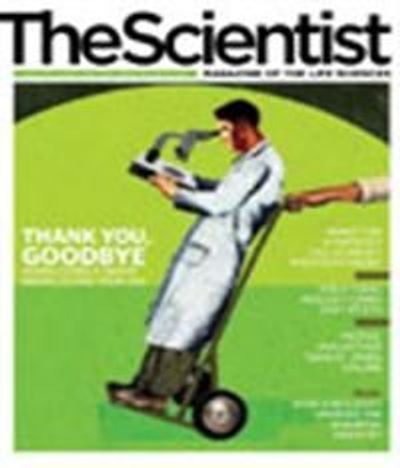 Become a Member of
Receive full access to digital editions of The Scientist, as well as TS Digest, feature stories, more than 35 years of archives, and much more!