© ISTOCK.COM/MICHAELJUNGSurveys of clinical research tell a bleak tale about diversity in study populations. A review of cancer treatment trials published between 2001 and 2010 reported that 80 percent of participants were white and 60 percent were male (Cancer, 119:2956-63, 2013). Another survey found that less than 5 percent of NIH-funded studies of respiratory diseases in the last 20 years included minority (nonwhite) participants (Am J Respir Crit Care Med, 191:514-21, 2015).
This lack of diversity means that many questions go unanswered about the benefits and risks of drugs in minorities, women, and the elderly—groups that are typically underrepresented. What's more, different ethnic groups have different propensities toward certain diseases—Hispanic people are more likely than whites to be diagnosed with diabetes, for example—making the study of treatments for these groups even more important.
Enrolling the necessary clinical trial participants from any demographic...
Researchers are becoming increasingly aware of this problem, but "there is clearly a long way to go" to fix it, says Romana Hasnain-Wynia, program director for addressing disparities at the Patient-Centered Outcomes Research Institute (PCORI), a nongovernmental organization that supports and communicates research, including research on health disparities, to patients. On the bright side, however, "there are more tools and resources for working with disparate populations than there were even 10 years ago," she says.
Here, The Scientist takes stock of resources that aim to help researchers increase diversity in clinical research.
Finding study participants in the general population
A growing number of Web-based tools can help clinical researchers connect with underrepresented groups. One example is the Clinical Trial Recruitment Center (CTRC), which is hosted by the Clinical Trial Engagement Network (CTEN). CTEN is a set of tools for researchers that was launched in March 2014 by the National Minority Quality Forum (NMQF), a nonprofit organization that aims to improve health care for minority populations.
CTRC is building a nationwide registry of patients and healthy individuals interested in participating in clinical trials. Prospective trial participants sign up through the I'm In website, which was created by the NMQF and the Pharmaceutical Research and Manufacturers of America (PhRMA) to increase awareness about the importance of diversity in clinical trials. As of April 2015, the registry included about 200 volunteers, but NMQF is working to increase numbers with a website redesigned for user-friendliness and by holding events to promote awareness. One-time access to search the registry generally costs $250; ongoing access runs from $50,000 to $250,000, depending on the study budget.
Researchers can use CTRC's "Map Datasets" function to view the location of registered volunteers across the U.S. Each volunteer is represented by a purple dot; clicking on a dot opens a window with an individual's nonidentifiable information: unique CTRC ID number, gender, race, zip code, and the medical condition(s) that she would like to help researchers study. (A feature that allows searching by specific demographics is in the works.) Investigators provide the ID numbers of volunteers that fit their study to NMQF, and NMQF provides those volunteers with information about the trial and the option to enroll. Researchers can also search the CTRC Investigator Registry for other network users who may want to collaborate and who focus on underrepresented groups.
"We are helping the investigator understand the full landscape of where patients are and where potential investigators might be found," says Gary Puckrein, president and founder of NMQF. The map also displays hospitals that focus on minority populations, sites of other clinical trials, and the prevalence of certain medical conditions in each zip code.
ResearchMatch is another tool that lets investigators working at member research institutions, of which there are currently 105, look through its registry of de-identified patients and healthy individuals (Acad Med, 87:66-73, 2012). Researchers working at one of these institutions can sign up using their institution name and institutional e-mail address. This allows them to search the database for free by criteria such as age, race, and body mass index (BMI) range. ResearchMatch, which was developed at Vanderbilt University School of Medicine and launched in 2009, has been used by more than 2,600 researchers and has signed up more than 77,000 volunteers interested in participating in clinical studies or taking clinical surveys. Research institutions must be not-for-profit to join the ResearchMatch network.
Beyond such networks, some academic medical centers allow outside researchers to query their de-identified electronic medical records for patients who fit a certain profile, including age, race, and disease. Tips on how to query these databases are often available through clinical translational science offices. Many institutions have such offices, including all 62 that are funded through NIH Clinical and Translational Science Awards (CTSA).
Connecting with specific disease groups
Some disease groups work with researchers to help them connect with underrepresented patients. For example, the North American Research Committee on Multiple Sclerosis (NARCOMS), which was established in 1993, maintains the world's largest registry of adults diagnosed with MS who provide voluntary information about their age, sex, race, and details about their disease. Researchers can apply for recruitment assistance to have NARCOMS notify participants who meet demographic or other requirements for a study and solicit their participation. The Cystic Fibrosis Foundation (CFF) also collects age, sex, race, and other demographic and health data for people who have the disease. Investigators can apply for access to de-identified information about patients with particular demographics for observational studies, and can also connect with one of the more than 110 CFF-accredited care centers to find patients who meet their study criteria.
In the last two years, PCORI has been supporting the creation of disease-specific patient groups, called Patient-Powered Research Networks (PPRNs), which help advance health research by connecting members with clinical trials and communicating health information. There are currently 18 PPRNs across the U.S. focusing on conditions ranging from arthritis to Crohn's disease to sleep apnea. Joe Selby, the executive director of PCORI, encourages researchers to contact a network's principal investigator, listed on each network's page, to inquire about working with its patients. Some networks, such as the one for muscular dystrophy, are already connecting researchers and patients, but all should be ready to offer this assistance by the end of 2015.
Broadening recruitment strategies
Patient registries can hook up investigators with people who already want to participate in clinical research. But these registries do not always have enough participants in the right geographical areas, so researchers end up having to do their own outreach to inspire interest in their study—not to mention in the notion of clinical research itself.
Often, this involves creating recruitment materials such as flyers or other types of ads that are posted in hospitals, clinics, or elsewhere in the community. Thinking carefully about how those materials are designed is key to encouraging enrollment of underrepresented groups and to overcoming barriers such as distrust and concern about being treated fairly, says Consuelo Wilkins, executive director of the Meharry-Vanderbilt Alliance, which supports translational research at Vanderbilt University and Meharry Medical College.
A comprehensive model where researchers are actively involved in improving community health can rebuild trust in black and Hispanic communities.—Stephen Thomas,
University of Maryland Center for Health Equity

In one case, Wilkins and her colleagues were able to boost enrollment of African American women in a study by redesigning the recruitment flyer to include a photo of an African American woman and colorful text blocks instead of a simple black-and-white layout (Clin Transl Sci, doi:10.1111/cts.12264, 2015). The language in the flyer or ad is also important; words such as "obese" and "qualify (for a study)" can have especially negative connotations among minority groups. For example, Wilkins says that African American men did not respond to one particular study about prostate cancer because the flyer prominently featured the word "profiling" (referring to genetic profiling), which some associated with racial profiling. Wilkins recommends that researchers ask members of their target community to look over recruitment materials to ensure the language is not insensitive.
Vanderbilt University's Institute for Clinical and Translational Research developed an approach for getting this type of feedback, called the Community Engagement Studio (Acad Med, in press). Researchers spearheading a particular study hold a workshop for community stakeholders such as health-advocacy groups, members of neighborhood centers and churches, and patients to explain various aspects of the study including recruitment strategies. This type of effort makes sense for investigators or centers that are creating an ongoing research program around a population, Wilkins says. She and her colleagues have developed an online toolkit to help researchers implement this approach for their own studies.
Many of the clinical research offices at CTSA-funded institutions also help researchers design their flyers and ads to ensure the language is appropriate and easy to understand. Some offices, such as the University of North Carolina's TraCS Institute, have templates that researchers can start with. Recruitment specialists in these offices also advise about the best locations in the community for posting flyers or ads and help researchers connect with outlets for posting.
However, according to Stephen Thomas, director of the University of Maryland Center for Health Equity and a professor in the university's School of Public Health, this kind of marketing can only take researchers so far. "A comprehensive model where researchers are actively involved in improving community health can rebuild trust in black and Hispanic communities," Thomas says. His center partners with health groups that regularly go into the community—for example, to the center's network of 11 barbershops in Maryland and DC—where they offer basic health services such as blood pressure screening, smoking cessation assistance, and health insurance registration help. Investigators who collaborate with the center work with this same network, known as the Health Advocates In-Reach and Research (HAIR), to offer people the opportunity to participate in clinical studies.
Indeed, several studies have demonstrated that barbershops and beauty salons can help recruit community members into studies, such as prostate cancer screening (Am J Prev Med, 47:77-85, 2014). There is a "realization that barbershops and beauty salons have been underutilized as trusted venues to reach people," Thomas says.
The center's Maryland Community Research Advisory Board (MD-CRAB) is made up of community members who give feedback to researchers about recruitment strategies, study design, and other study aspects. Several other places have similar groups, such as the University of Pittsburgh and the Mayo Clinic in Rochester, Minnesota. The Maryland Center for Health Equity provides technical assistance to anyone interested in setting up a CRAB, Thomas says, adding that it is not difficult.
Funding research with a focus on diversity
PCORI can be a good source of funding for clinical studies that make an effort to include underrepresented groups. Although PCORI's main focus is on research that compares outcomes between two clinically acceptable treatments, it also prioritizes research that could reduce health disparities. "You get a lot of points for focusing your questions on minority or other underserved, understudied, or disparate communities," says Selby, executive director of PCORI. Researchers can apply for funding for individual studies through one of PCORI's targeted announcements in specific study areas or through a broad announcement in an area the researchers propose. Funding opportunities are available through at least 2018, Selby says.
Interested in reading more?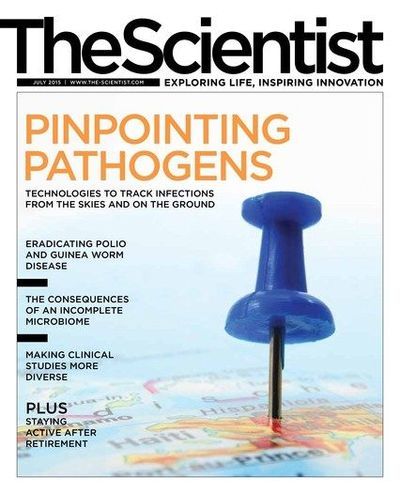 Become a Member of
Receive full access to digital editions of The Scientist, as well as TS Digest, feature stories, more than 35 years of archives, and much more!