© ZMEEL PHOTTOGRAPHY/ISTOCKPHOTO.COM
Few devices in the lab hold more precious and valuable contents than an ultra-low-temperature (ULT) freezer, which typically has a temperature range of –86 °C to –45 °C. But, as some researchers unfortunately know all too well, the samples tucked away in ULT freezers are susceptible to thawing due to power outages, mechanical failures, or mishaps such as a freezer door left slightly ajar for a prolonged period of time. Hurricane Sandy, which made landfall near Brigantine, New Jersey, in October 2012, provided a sobering reminder of the value and vulnerability of frozen samples when it knocked out the power to many East Coast research labs for a week or more. When Susan Zolla-Pazner's lab on the 18th floor of the Veterans Affairs New York Harbor Healthcare System on Manhattan's East Side lost power, she orchestrated a heroic effort to preserve the samples stored inside her...
Even in the absence of unexpected power outages, freezers are mechanical devices that are apt to malfunction at some point. For example, researchers at the Harvard Brain Tissue Resource Center at McLean Hospital in Belmont, Massachusetts, were shocked to open one of their ULT freezers in May 2012 and find that the priceless collection of more than 150 human brains housed inside had defrosted, even though the freezer's external display continued to read "–78 °C" and "system OK" throughout the failure, according to Francine Benes, director of the center and professor of psychiatry at Harvard Medical School. (See "Brain Bank Defrost," The Scientist, June 14, 2012.)
Fortunately, some of today's newest freezers and freezer accessories can help researchers to store their samples more safely and securely than ever before. The Scientist spoke with both manufacturers and users of some of these products to get the lowdown on how they help protect researchers' most precious frozen samples.
NEW KIND OF TWO-FER: Twin Guard ultra-low-temperature freezers feature two completely independent compressors. If one compressor fails, the other automatically maintains a minimum of –65 °C. PANASONIC HEALTHCARE CORPORATION OF NORTH AMERICA Most ULT freezers use a cascade compressor system in which one compressor cools the unit from ambient temperature to an intermediate temperature, and a second compressor brings the unit down to ultra-low temperatures such as –80 °C. However, compressor failure is a very common problem with conventional ULT freezers, says Joe LaPorte, director of the Product Management Group at Panasonic Healthcare Company of North America. Because the compressors in a cascade refrigeration system work together, if one of them malfunctions, the whole freezer will gradually warm to room temperature, forcing researchers to relocate their samples. To circumvent this problem and prevent sample loss in the event of compressor failure, Panasonic created Twin Guard freezers, which cool using two completely independent compressors. In this setup, even if one of the compressors fails, the remaining compressor can still maintain the freezer at –65 °C, says LaPorte.
Pros:
Users don't have to have someone on call or come in after hours if a compressor fails.
No air filter required, eliminating the need for regular filter cleaning associated with conventional ULT freezers.
Equipped with an integrated diagnostic system that constantly monitors multiple freezer components such as the compressors, fan motors, door, temperature, and voltage, and notifies users with visual and audible warnings if the freezer is not operating optimally.
Operates in either a standard operating mode or an energy-saving "EcoMode" that consumes approximately 15 percent less energy than a conventional cascade freezer.
Cons:
Requires 208/230V outlet, so if an appropriate receptacle doesn't already exist in the lab, users will have to pay to have one installed.
Expensive. "Fortunately, I was in a lab where we were not pinching pennies," says Tito Woodburn, a former lab manager at the Cancer Center at Texas Tech University Health Sciences Center who helped to outfit the facility with four Twin Guard freezers, "because this is not the cheapest option. But for me, the most important thing was the safety of our samples, and I felt that this freezer would give us the best bang for our buck."
Price: Sells for roughly 30 percent more than comparably sized conventional cascade freezers that cost $9,000 to $12,000, according to Christine Stannard, vice president of sales at Panasonic.
BREAKING WITH CONVENTION: The engine that cools the Stirling SU780U freezer has only two moving parts that never come into contact with each other. Because it can work on as little as 85V, it is brownout-resistant. STIRLING ULTRACOLD, DIVISION OF GLOBAL COOLING, INCRather than using a cascade compressor system, the Stirling SU780U freezer uses an electrically driven free-piston Stirling engine, which cools by compressing and expanding helium gas in segregated areas. The engine has only two moving parts, which are supported by gas; this design minimizes wear and tear because the moving parts don't come into contact with each other, much as a puck and paddles float across an air hockey table. "The Stirling has no wearing components," says Neill Lane, CEO of Stirling Ultracold, "so we believe that it will last significantly longer than compressor systems."
Greg Cruikshank, who oversees a biorepository at Albert Einstein College of Medicine in New York City that houses nearly 40 ULT freezers, says he first became aware of the Stirling unit when he began searching for a freezer that might be more reliable than conventional cascade freezers, particularly in the Bronx, where intentional summertime brownouts—which occur when utility companies that cannot meet electrical demand reduce the amount of voltage normally supplied to allow the power grid time to stabilize and increase its power reserves—can strain the compressors of conventional freezers. "We have seen issues where we have brownouts in the area and then freezers go down within the next two to four weeks, probably because of the lack of ability to draw power when needed," Cruikshank says. However, the Stirling freezer can function on as little as 85V, making it brownout-resistant.

Pros:
Uses a standard 120V or 240V outlet, eliminating the need for special wiring.
The cooling system (including the engine and the thermosiphon heat exchanger) is under warranty for seven years. (The compressors in a conventional cascade freezer are typically under warranty for only three to five years.)
Little to no temperature variation. Unlike a conventional cascade freezer, in which the interior temperature can vary from the set point by as much as 5 °C as the compressors cycle on and off during the course of normal operation, the engine in the Stirling freezer runs continuously and precisely maintains the temperature set point. "Assuming you don't open the door or put warm product in, when you set it at –70 °C, it's at –70 °C, plus or minus zero," says Barkley Flynn, senior supervisor of corporate facilities services at Genentech, Inc. "It's on the money."
Quiet. "When I was attempting to sell this [freezer] to the upper level management of our company, I put one in the room and had it plugged in and running while we had our whole meeting, and I didn't say anything," says Flynn. "At the end, I uncovered it and said that it had been running at temperature the whole time, and asked if anyone heard it. Nobody heard it because it's so quiet."
Energy efficient. Cruikshank says that his facility compared the energy consumption of the Stirling freezer with conventional cascade freezers, and found that it uses about 50 percent to 60 percent less energy.
Cons: Although the Stirling engine was first invented in the early 1800s, the Stirling SU780U freezer has only been on the market since 2011 (however, Global Cooling, Inc. has been making smaller ULT freezers with Stirling engines since 2009), so it remains to be seen how it will stack up to a conventional cascade freezer over the long term.

Price: Roughly $14,000, approximately 20 percent to 30 percent more than conventional ULT cascade freezers of similar size, according to Lane.
Independent Monitoring Devices


Various Manufacturers
WEATHER REPORT: Thermo Scientific's Smart-Vue monitors how cold it is inside an ultra-low temperature freezer.PHOTO COURTESY OF THERMO FISHER SCIENTIFICMost ULT freezers have built-in temperature monitors and a control panel that displays the internal temperature of the unit. But to prevent unfortunate meltdowns like the one that occurred at McLean Hospital, Daniela Marino of Eppendorf, which manufactures the TCA-3 Temperature Monitoring System, recommends that her customers use a separate monitoring device that can record a freezer's temperature independent of its operating system.
Such monitors are typically attached to the outside of the freezer, and have temperature probes that are inserted into the freezer interior through access ports. The devices continuously monitor the temperature, and the data can be accessed remotely and in real time via the Internet. If a freezer reaches certain user-specified temperatures, an independent monitoring device can send an alert to lab members via phone, e-mail, or text message. "That way, the customer is alerted that they have an issue, and they can then get in and have the opportunity to relocate their samples so that they can save them," says Gordon Shields, commercial director for cold storage products at Thermo Scientific, which manufacturers a wireless monitor called Smart-Vue.

Pros:
No software to install for some devices, such as the TCA-3.
In addition to temperature, some devices can also monitor other parameters. For example, the Smart-Vue records relative humidity, ambient room temperature, gas concentrations, and differential pressures.
Some devices, such as the Smart-Vue, can also monitor other pieces of equipment in the lab, such as refrigerators, incubators, and ovens.
Easy to set up and use, says Michael Fiske, the executive director of Upstate Stem Cell cGMP Facility, a stem cell-based therapeutic products manufacturing and testing facility at the University of Rochester Medical Center in New York, which uses Smart-Vue to monitor its freezers and incubators. "The software is so intuitive that you need little training to be able to get in and work with the system," he says.
The Smart-Vue is compliant with Part 11, Chapter 21 of the Code of Federal Regulations (21 CFR 11), a regulation that establishes criteria for trustworthy electronic records, which may be crucial for users who must comply with Good Laboratory Practices and/or Good Manufacturing Practices.
By monitoring temperature trends over time, users can potentially discover mechanical problems and prevent freezer failures before they occur, says Marino.
Cons:
Some devices may charge recurring subscription fees for monitoring.
The batteries in battery-operated devices such as the Smart-Vue must be replaced regularly.
Some devices, such as the Smart-Vue, require users to install server software on a dedicated personal computer that must run continuously (24/7/365).
Expensive, says Adam Rivers, a postdoctoral research associate at the University of Georgia who looked into purchasing an independent monitor for his lab's freezer after a narrowly averted meltdown.
Price: Approximately $1,600–$1,700 for the TCA-3 from Eppendorf, according to Marino. And roughly $1,000–$1,290 to initially buy into the Smart-Vue system from Thermo Fisher Scientific, says Shields; once a user has the server software installed on a computer, they can add additional Smart-Vue monitoring devices for about $800 each.
Interested in reading more?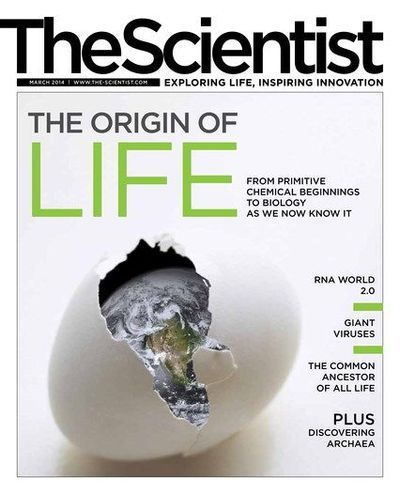 Become a Member of
Receive full access to digital editions of The Scientist, as well as TS Digest, feature stories, more than 35 years of archives, and much more!