Re: "Plant Neurobiology Sprouts Anew."1 Your readers should know that E.J. Lund and colleagues in the Department of Biophysics at Austin, Texas, published a book entitled Bioelectric Fields and Growth University of Texas Press) in 1947. Also, while Tompkins and Bird's The Secret Life of Plants (Harper & Row, 1973) did sell well and influence the thinking of the lay public, its message was effectively debunked by a subsequent article entitled "The not-so-secret life of plants."2 This article was followed shortly by a public session at an AAAS meeting at which the "electrophysiological" work of Cleve Backster, a lie-detector source of much of the work cited by Tompkins and Bird, was negated by the published experiments of others.
Plant bioelectrics does have a solid scientific base in the published literature and can be expected to provide interesting new findings in the future, but it is unlikely that the...
Interested in reading more?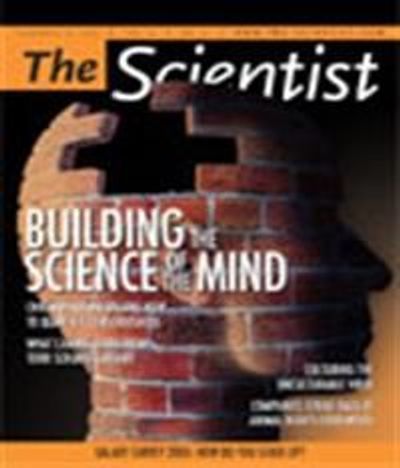 Become a Member of
Receive full access to digital editions of The Scientist, as well as TS Digest, feature stories, more than 35 years of archives, and much more!