Scientists' salaries and academic prestige
Mean 9-month salaries of full professors as a function of the institution's academic reputation. Academic year 2004–05. The correlation coefficient for this sample of 14 universities is r = 0.96 (p < 0.001). Salary data from the AAUP's annual report.2 Reputation data from the U.S. News &World Report's college guide (peer assessment).3Adjusted 9-month salaries of full professors as a function of the institution's academic reputation. Academic year 2004–05. The correlation coeff
Mean 9-month salaries of full professors as a function of the institution's academic reputation. Academic year 2004–05. The correlation coefficient for this sample of 14 universities is r = 0.96 (p < 0.001). Salary data from the AAUP's annual report.2 Reputation data from the U.S. News &World Report's college guide (peer assessment).3
Adjusted 9-month salaries of full professors as a function of the institution's academic reputation. Academic year 2004–05. The correlation coefficient for this sample of 14 universities is r = 0.25 (p > 0.50). Salaries were adjusted for cost of living by conversion to equivalent amounts in Atlanta (Georgia) as computed by the National Association of Realtors at http://www.homefair.com.
Re: The Scientist's Annual Life Sciences Salary Survey.1 Within the academic sector, more prestigious institutions usually pay higher salaries to their faculty than do less prestigious institutions. For instance, full professors at Harvard University...
Interested in reading more?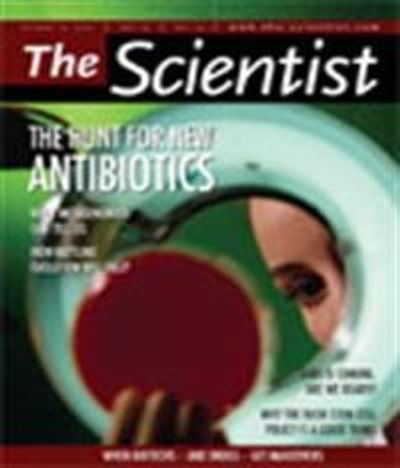 Become a Member of
Receive full access to digital editions of The Scientist, as well as TS Digest, feature stories, more than 35 years of archives, and much more!