Many of our major scientific breakthroughs occurred when an alert scientist noticed an odd consequence while researching something else. Iron seeding may not sequester iron efficiently,1 but it may add something as important.
Since plankton is the bottom of the food chain in the ocean, wherever it blooms, the rest of the food chain could rapidly bloom. A regional fishing industry could "fertilize" their part of the ocean with ferrous sulfate and then seed it with the desired food chain up to their target fish. Ocean currents, territorial waters, the availability of ocean cilicic acid, and the optimal rate and extent of "iron fertilization" would all need to be considered.
Locally, this would enrich and sustain the fishing industry. Globally, this would be a boon to humanity, by feeding the world and contributing towards reducing the carbon dioxide greenhouse gas effect.
Phillip Nelson, PhD penelson@comcast.com
Interested in reading more?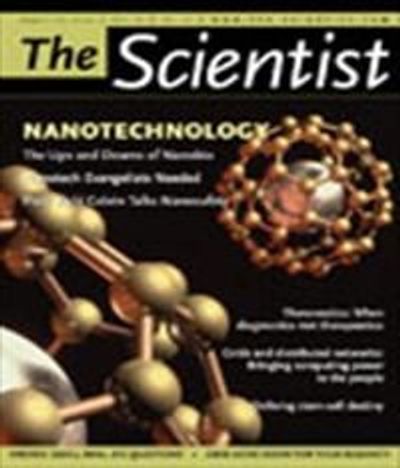 Become a Member of
Receive full access to digital editions of The Scientist, as well as TS Digest, feature stories, more than 35 years of archives, and much more!