Anthrax, tigers, and bison
Jack Woodall has raised some very important and contentious issues in wildlife conservation. 1 It is true that improved funding such as that available in countries like Canada could help achieving conservation goals in developing countries like India, where poaching poses a threat to many wild species, including the tiger. Interestingly, Bandhavgarh Tiger Reserve, where he had an unpleasant and life-threatening experience is supposed to be among the better-managed ones, having been ranked the fifth-best in an IUCN study. Conditions are far worse in many other reserves, especially those in remote areas. Dampa in Mizoram, for instance, is reported to have only eight personnel to guard its 500 km2 area. The poaching problem is accentuated by the presence of human settlements within the protected areas; tribal peoples and others have been living in the forest for ages.
"A mere increase in funds is unlikely to...
We want to hear from you. Please email us your comments, criticisms, or differing viewpoints to letters@the-scientist.com
Erratum
An article in our January issue (21[1]:20) on ticks, mice, and deer misidentified a rodent as yellow-tailed mouse instead of yellow-necked mouse. The name was correct in a photo caption on the same page. In the same article, the deer now being studied should have been described as "radio-tagged" instead of "radiolabeled." The Scientist regrets the errors.
Interested in reading more?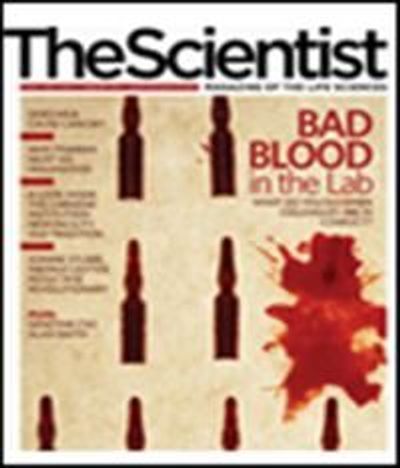 Become a Member of
Receive full access to digital editions of The Scientist, as well as TS Digest, feature stories, more than 35 years of archives, and much more!