TINY BUBBLES: Oxygen-filled bubbles—3 μm in diameter—are delivered to a tumor via blood vessels. Sonication at the site of the tumor causes the bubbles to explode, releasing oxygen. Enriching tumors with oxygen is thought to enhance radiation treatment.© GEORGE RETSECK
The rapid growth and high metabolic activity of a tumor can cause its cells to become hypoxic due to an insufficient blood supply. Somewhat counterintuitively, however, these sickly, oxygen-starved cells are actually harder to kill with radiation treatment than healthy tissue. Researchers are thus investigating ways to boost oxygen levels in tumors so the cells can be nuked more effectively.
One idea has been to inject tiny oxygen-filled bubbles into a patient's bloodstream. The bubbles would then enter the tumor—where blood vessel walls tend to be leaky—and burst to locally release the oxygen, explains John Eisenbrey of Thomas Jefferson University in Philadelphia.
Such bubble-based treatment is not as...
With ultrasound, "you can see where these [microbubbles] go and then you can disrupt them at the site you want," explains Steve Feinstein of Rush University Medical Center in Chicago.
Eisenbrey and others are thus co-opting the technique for oxygen delivery to tumors. In a recent experiment on two mice with breast tumors, Eisenbrey showed that oxygen-containing microbubbles were visible in the tumors and, upon rupture, were capable of increasing detectable oxygen by up to 30 mmHg. That's a significant amount, explains Eisenbrey, because "if you can just deliver between 10 and 15 mmHg of oxygen to cells, you can make them twice as sensitive to radiation." Eisenbrey's next step, he says, will be to see whether the oxygen boost does indeed improve the effectiveness of radiation therapy. (Int J Pharm, 478:361-67, 2015)
O2 DELIVERY
DIAMETER
SHELL MATERIAL
OXYGEN RELEASE IN SOLUTION
OXYGEN INCREASE IN TUMORS UPON SONICATION
Nanobubbles*
Approximately
500 nm
Dextran
Rapid release prior to sonic rupture. Twofold increase after.
Not tested

Microbubbles


*(Int J Pharm, 381:160-65, 2009)

Approximately 3 µm

A mixture of two surfactants: sorbitan monoester and water-soluble vitamin E

Negligible release prior to sonic rupture. Approximately threefold increase after. Localized release can thus be tightly controlled.

Approximately 20–30 mmHg above hypoxic baseline
Interested in reading more?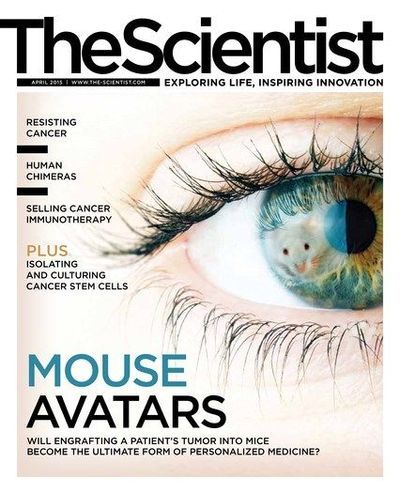 Become a Member of
Receive full access to digital editions of The Scientist, as well as TS Digest, feature stories, more than 35 years of archives, and much more!