PUZZLE GAME: Hydrogel cylinders containing mesenchymal stem cells (MSCs) and hydrogel rectangles containing endothelial cells (ECs) settle into their respective holes in a hydrogel template (above). After 7 days of culture in the template, the MSCs were seen migrating towards the ECs (below).COURTESY OF GORDANA VUNJAK-NOVAKOVIC. PNAS, 110:4551-56, 2013In living tissue, cells interact with other cells, nutrients, and signaling molecules in complex 3-D microenvironments. Recreating such spatial arrangements in culture can be challenging, says Gordana Vunjak-Novakovic, a professor of biomedical engineering and medical sciences at Columbia University in New York City. But her new approach makes the process practically child's play.
COURTESY OF GORDANA VUNJAK-NOVAKOVIC. PNAS, 110:4551-56, 2013
Like the toddler game of fitting shapes into matching holes, the technique involves mixing a selection of hydrogel shapes—cylinders, rectangles, cubes, each containing a certain type of cell or molecule—and allowing them to settle into holes in a hydrogel...
Using this simple but clever approach, Vunjak-Novakovic designed templates with holes for mesenchymal stem cell (MSC)–containing cylinders that were surrounded by holes for endothelial cell (EC)–containing rectangles. After settling the cylinders and rectangles into their spaces, she could monitor the migratory behavior of thousands of the MSCs through the template. She found that the MSCs migrated both away from each other and, at a faster rate, toward ECs.
In addition to cell migration analysis, the approach could be used to study how gradients of morphogens—substances that direct growth and development of tissues—induce cell behavior, how tumors metastasize, and more. "It also enables applications . . . such as making miniaturized versions of functional tissues," says Ali Khademhosseini, a professor at Harvard Medical School. (PNAS, 110:4551-56, 2013)
Correction (August 15): Ali Khademhosseini's primary affiliation was misstated in the original version of this story. The mistake has been corrected, and The Scientist regrets the error.

MODULAR TISSUE ENGINEERING APPROACH


REFERENCE

HOW IT WORKS
PRECISE CONTROL OVER CELL POSITIONING


NUMBER OF DIFFERENT CELL TYPES PER EXPERIMENT


Self-assembly of hydrogel modules
PNAS, 105:
9522-27, 2008
Cell-containing hydrogel modules, such as cubes or spheres, self-aggregate into larger tissue-like structures.
No
One or two

Hydrogel shapes into hydrogel template


PNAS, 110:
4551-56, 2013

Cell- or molecule-containing hydrogel shapes are fitted into holes in a hydrogel template.

Yes. The position of holes in template is designed.

As many as there are possible shapes. Shapes can also contain molecules of interest.
Interested in reading more?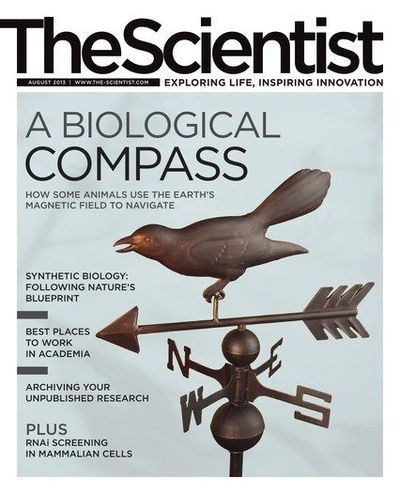 Become a Member of
Receive full access to digital editions of The Scientist, as well as TS Digest, feature stories, more than 35 years of archives, and much more!