Since the discovery of RNA interference almost 15 years ago, researchers have tried to devise effective ways to get these short gene-silencing transcripts inside cells. But techniques for in vivo delivery have fallen short. For therapies that require long-term gene knockdown, DNA viruses that insert the microRNA (miRNA) genes into the target cell's genome were the best bet. But that approach produced large numbers of miRNAs, which overloaded the miRNA-processing proteins in the nucleus and resulted in cellular toxicity. For short-term therapies, mature miRNAs encapsulated in liposomes or conjugated to cholesterol were used, but they have been difficult to target to a specific cell type.
Benjamin tenOever, a virologist at Mount Sinai School of Medicine in New York City, tried an unusual work-around: cytoplasmic RNA viruses. Researchers had assumed that RNA viruses wouldn't do the trick because the miRNA transcript never enters the nucleus, and thus couldn't be processed...
The ideal application of such short-term knockdown is in cancer therapy, tenOever says, where modulation of oncogenic proteins is only necessary while the cancer cells live. (Mol Ther, doi: 10.1038/mt.2011.244, 2011.)
.
STATS TALK
COMPARING METHODS:
DETECTION
READABLE OUTPUT
IDEAL USE
SIGNAL TO BACKGROUND RATIO
NECESSITY FOR FOREIGN PROTEIN PRODUCTION?
DNA VIRUS
indefinite
10,000s
very toxic
precise cell type
yes
SYNTHETIC miRNA
hours–days
1-10s
nontoxic
organ specific
no
RNA VIRUS
hours–1 week
100s–1000s
nontoxic
precise cell type
no
Interested in reading more?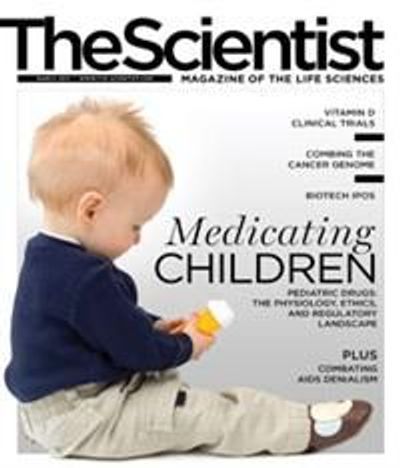 Become a Member of
Receive full access to digital editions of The Scientist, as well as TS Digest, feature stories, more than 35 years of archives, and much more!