© GEORGE RETSECKPolysomnography—the combined assessment of brain waves, heart rate, oxygen saturation, muscle activity, and other parameters—is the most precise way to track a person's sleeping patterns. However, the equipment required for such analyses is expensive, bulky, and disruptive to natural behavior.
By contrast, a wrist-worn activity monitor allows sleep-wake data to be gathered as a person goes about normal life—but, unsurprisingly, the information is far less accurate.
Researchers are thus searching for ways to improve the accuracy of wearable devices while maintaining user-friendliness. Maria Angeles Rol of the University of Murcia in Spain and her colleagues have now discovered that by using a device strapped to the patient's upper arm that measures both arm activity and position (the degree of tilt), they can more precisely detect periods of sleep. That is, when individuals wore both a wrist activity monitor and the upper-arm monitor for a period
of...
In the study, the team also assessed the subjects' wrist temperature, which rises during sleep. These temperature measurements were also in good agreement with the subjects' own records of sleeping. Rather than replace one technique with another, however, Rol says, "we recommend combining them," because "the more information you get, the more precise the sleep detection."
The researchers studied just 13 people in this pilot study, says Barbara Galland of the University of Otago in New Zealand, but adds that nonetheless it "provide[s] an opening for further investigations to demonstrate the value of this novel technique." (Chronobiol Int, 32:701-10, 2015)
SLEEP/WAKE MONITORING DEVICE
HOW IS DEVICE WORN
BODY POSITION ASSESSMENT?
ACTIVITY MEASUREMENT?
SLEEP APPROXIMATION
Actiwatch,
Cambridge Neurotechnology Ltd
On nondominant wrist,
like a watch
No
Yes. Detects acceleration
In good agreement with subjects' diaries

HOBO Pendant G Data Logger, Onset Computer Corporation

On nondominant upper arm, held in place with a sports band

Yes. The device measures tilt on three axes.

Yes. The device takes a reading of tilt every 30 seconds, then calculates change in tilt to determine activity.

Device-detected sleep and subjects' diaries match more precisely.
Interested in reading more?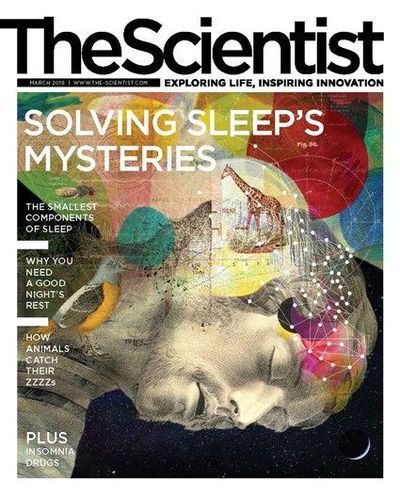 Become a Member of
Receive full access to digital editions of The Scientist, as well as TS Digest, feature stories, more than 35 years of archives, and much more!