January 2019 Crossword
Try your hand at a sciency brain teaser.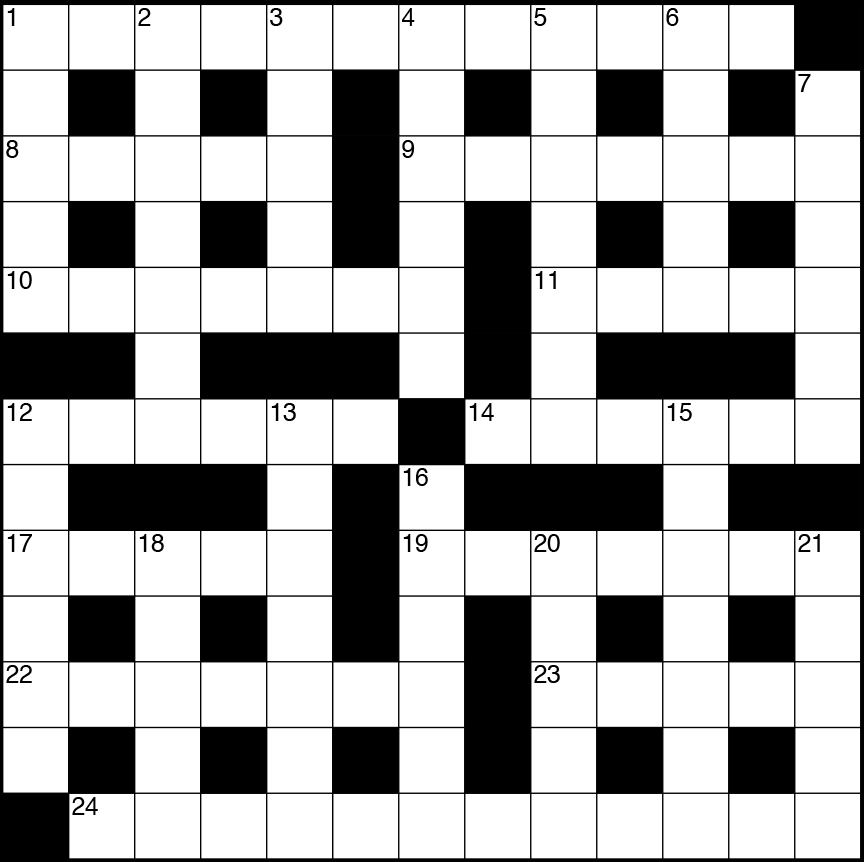 BY EMILY COX AND HENRY RATHVON
ACROSS
1. Author of The Song of the Dodo and The Tangled Tree (2 wds.)
8. Eponym of a lab dish
9. Fingers and toes, to anatomists; feet, to poets
10. Prototypical caged wheel-runner
11. Prefix meaning "bone"
12. Groups between families and species
14. Like fillies but not like billies
17. U-shape bend in a river
19. Lagomorphs in warrens
22. Bird noted for singing in flight
23. Shrub in the heath family, for short
24. Fictional site of a cloning operation (2 wds.)
DOWN
1. What bathymetrists see things in?
2. Ascorbic acid or riboflavin
3. Geologist's term for material of glacial origin
4. Organic milk dispensers
5. Sight under van Leeuwenhoek's lens
6. Home to the Nile Delta toad and the pleasant gerbil
7. Pass through a semipermeable membrane
12....
Interested in reading more?
The Scientist ARCHIVES
Become a Member of
Receive full access to more than 35 years of archives, as well as TS Digest, digital editions of The Scientist, feature stories, and much more!