Reactions to the March for Science
The Scientist's Bob Grant caught up with demonstrators who participated in the March for Science in Washington, DC, on April 22.
Interested in reading more?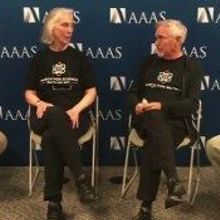 The Scientist

ARCHIVED CONTENT
ACCESS MORE THAN 30,000 ARTICLES ACROSS MANY TOPICS AND DISCIPLINES
Become a Member of
Receive full access to more than 35 years of archived stories, digital editions of The Scientist Magazine, and much more!