FLICKR, GREENFLAMES09For years, researchers characterized the microbial community of women's vaginas as being dominated by Lactobacillus bacteria, which ferment carbohydrates to lactic acid, yielding a low pH that is toxic to many pathogenic microbes. When levels of Lactobacillus drop, the pH becomes more neutral, and the risk of infection rises.
But with research revealing notable variation among women's vaginal microbiomes, as well as some interesting dynamics of the microbial communities within a single organ, "that dogma is changing a little bit," said Gregory Buck of the Vaginal Microbiome Consortium at Virginia Commonwealth University (VCU).
The composition and stability of the vaginal microbiome varies by race, age, even within an individual—and it's quickly become clear that the formula for a "normal," "healthy" microbial community cannot be computed by ratios of bacterial species. "In the past we've made some generalizations about what kinds of bacteria are found in the vagina, what...
Vaginal diversity
In June 2010, Forney, Jacques Ravel of the University of Maryland School of Medicine, and their collaborators published a survey of the vaginal microbiomes of nearly 400 women and found that the majority harbored bacterial communities dominated by one of four Lactobacillus strains. More than a quarter of the women studied, however, did not follow this pattern. Instead, their vaginas had fewer Lactobacillus and greater numbers of other anaerobic bacteria, although the bacterial communities always included members of genera known to produce lactic acid.
In many ways, the microbiome of these women resembled the bacterial communities of women suffering from bacterial vaginosis (BV), an infection characterized by an odorous vaginal discharge, Buck noted. "By looking at the microbial components, you'd say they have BV, but they have no clinical symptoms," he said. "These people are not unhealthy."
The researchers also found that the composition of a woman's vaginal microbiome was linked to her race. Eighty percent of Asian women and nearly 90 percent of white women harbored vaginal microbiomes that were dominated by Lactobacillus, while only about 60 percent of Hispanic and black women did. Moreover, vaginal pH varied with ethnicity as well, with Hispanic and black women averaging 5.0 and 4.7, respectively, and Asian and white women averaging 4.4 and 4.2. "There is a racial difference in the vaginal environment and the microbial [community] in parallel," said Buck.
This raises questions about the role of the commensal bacteria and risk of preterm labor, which has been linked to BV—and to low levels of Lactobacillus in particular—and is one-and-a-half times more common among African American women than Caucasian women. In an attempt to better understand these associations, Buck and his colleagues designed the Multi-Omic Microbiome Study-Pregnancy Initiative (MOMS-PI). Launched last September, the project aims to collect samples from 2,000 women during their prenatal doctor visits to characterize changes in the microbiomes of diverse body sites, including the vagina, throughout the course of their pregnancies.
Nationwide, preterm labor affects about 10 percent of pregnancies, said Buck, but in the largely black and Latina patient population of the VCU Medical Center, he and his colleagues see rates closer to 20 percent. A study of 2,000 women should provide them with an in-depth evaluation of the body's microbiomes throughout the pregnancy of 400 women who give birth prematurely. With 200 participants enrolled so far, the researchers "anticipate an early data snapshot by the end of September," said VCU's Jennifer Fettweis, the project's director.
Meanwhile, the researchers continue to sort through 40,000 swabs from more than 6,000 women to better characterize the bacterial communities living in the vagina. But Fettweis and her colleagues face a common problem in microbiome research. "In many samples, only a fraction of [the genetic sequences] align to anything we have in our databases," she said. "So I think there's still a lot of work to be done in terms of actually understanding: What are these organisms?"
Ever-changing flora?
Another question facing researchers probing the vaginal microbiome is how it is initially colonized. "Where do [the bacteria] come from?" said Forney.
Many suspect that the process occurs during vaginal childbirth. But the adolescent microbiome does not resemble that of a sexually mature woman, having far less Lactobacillus, leading some to suspect that there may be a second colonization of the vagina later in life. And if the birthing process is important to establish the vaginal microbiome, what happens in the case of C-sections? "We have more questions than answers," Forney said.
The microbiome is also not stable later in life. It is now well known that the vaginal microbiome changes after menopause, containing fewer Lactobacillus than the vaginas of reproductive-aged women, with the notable exception of women on hormone-replacement therapies.
Moreover, recent research has revealed that the composition of the vaginal microbiome can change in as little as 24 hours. In 2012, Forney, Ravel, and their colleagues sampled the vaginal microbiomes of 32 women twice a week for nearly four months and found that "communities can change rather dramatically in women in a relatively short period of time," said Forney. And once again, there are differences among individuals in this regard, with some women's microbiomes appearing to be more stable that others'.
The temporal dynamics of the vaginal microbiome raise important questions about developing microbiota-based diagnostics and therapeutics, said Forney. "If you perform a diagnostic test, would you get a different result tomorrow or the day after? In some cases, yes. How do you incorporate that into [a] decision about whether some kind of intervention is required?"
Interested in reading more?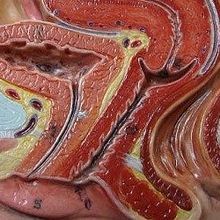 The Scientist ARCHIVES
Become a Member of
Receive full access to more than 35 years of archives, as well as TS Digest, digital editions of The Scientist, feature stories, and much more!