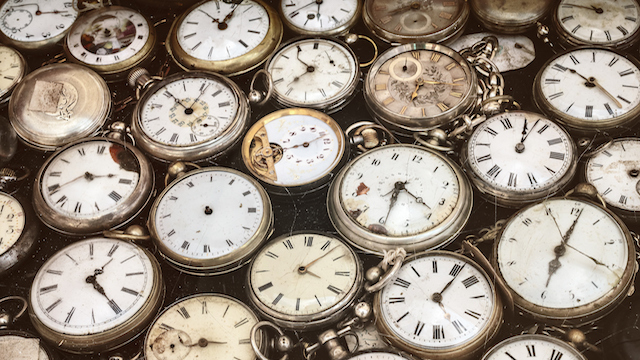 ISTOCK, DUTCHSCENERYMost of us measure our age based on the day we were born. Certain factors, however, such as poor lifestyle, disease, and genetics, can rack up the so-called biological years more rapidly. Scientists have been working to develop accurate biomarkers of aging, and the "epigenetic aging clock" has emerged as one of the most effective methods.
Now, the clock has emerged from the lab and entered into the retail market. Individuals can determine their "biological age" through a direct-to-consumer (DTC) product provided by Zymo Research, a manufacturer of molecular biology research tools.
"I think the model in itself is robust and it is being used quite extensively by the scientific community," says Veryan Codd, a molecular biologist at the University of Leicester. "[However,] I think that until we understand what the effects [of this aging marker] are and what can be done to influence it,...
The test is based on an epigenetic clock that was developed in 2013 by Steve Horvath, a geneticist and biostatistician at the University of California, Los Angeles. This biomarker measures an individual's "epigenetic age" by analyzing methylation levels, which increase with advancing age, at 353 CpG sites, spots on the DNA where methyl groups attach. "You get 353 numbers. Each marker leads to a number [that] lies between 0 and 1—in essence, it specifies the proportion of chromosomes that are methylated at that site," Horvath explains. "Then the algorithm combines these numbers into an age estimate."
Zymo received an exclusive license for Horvath's clock in 2016. According to Larry Jia, the company's founder and president, Zymo's product utilizes more than 2,000 CpG sites, which include those from Horvath's clock, as well as those discovered by other research groups and internal investigations.
The company provides two types of services—one for researchers and another for individual customers. Scientists can purchase both mouse and human epigenetic clocks for their work, and curious members of the general public can purchase the DTC product, My DNAge, which is sold by a spin-off company, Epimorphy.
Let's say you measure your age and you're five years older than expected. At this point, I don't see a clear utility of that information because we don't have a pill or an intervention.

—Steve Horvath,
UCLA
For USD$299, individuals can order a kit, send a urine or blood sample back to the company, and receive a report the includes their biological age, trend-related information (how they compare to others in their age group, for example), and a few peer-reviewed scientific articles for reference. According to James Smith, a marketing associate at Zymo, the company sold a little more than 200 kits during their first month of business.
The product is not yet FDA-approved, so the company cannot provide any health-related information. "Although there is no medical information, we see a response from people once they see the results," Jia says, referring to feedback from internal employees who took the test. "The most impacted ones are those who find out that their biological age is older. They really started to question their lifestyles, whether they smoke, what they're eating. In this way, I think there will be a long-term positive impact."
The experts The Scientist spoke to, however, say that due to the lack of effective anti-aging interventions that can reverse epigenetic age, knowing that information may not be beneficial for individuals.
"Let's say you measure your age and you're five years older than expected," says Horvath. "At this point, I don't see a clear utility of that information because we don't have a pill or an intervention." However, he adds, the measure could come in handy someday, because many researchers, including himself, are actively investigating anti-aging treatments.
"It's the most accurate biomarker of aging that exists at this point," says Wolf Reik, a molecular biologist at the Babraham Institute in the U.K. "[So] it's very valuable when you think about screening for an age-delaying drug . . . on whatever you're treating, be it in an animal or in cell culture."
Epigenetic clocks may also have a number of additional applications. For example, Horvath is currently working on developing clocks for different animals to try to tease apart why some animals live longer than others. This technology is also valuable for forensics, because it could be used to estimate the age of a victim or a criminal missing identification.
DTC products also exist to determine the age of consumers' telomeres, the caps at the ends of chromosomes that shrink with age. These tests face the same issues—there is a lot that scientists don't yet know about what causes these markers to change. As Codd puts it about the epigenetic clock, "I think my real concern is that unless you can give somebody some sound advice to specifically improve this marker, is it fair to give them this information?"
Interested in reading more?
The Scientist ARCHIVES
Become a Member of
Receive full access to more than 35 years of archives, as well as TS Digest, digital editions of The Scientist, feature stories, and much more!