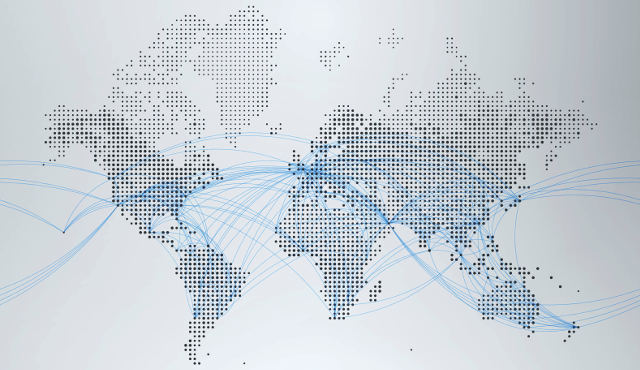 ISTOCK, JAMIELAWTONFor more than 10 years, Mustafa al'Absi, a behavioral scientist at the University of Minnesota, has been collaborating with researchers in Yemen to study the neurological and behavioral effects of chewing a psychostimulant plant called khat. But the collaboration faced challenges in recent years due to the tenuous security situation in Yemen. And following Trump's executive order limiting immigration from Yemen and five other countries with predominately Muslim populations, al'Absi decided to put the project on hold completely to avoid burdening his colleagues with concern over travel.
"The conversation has been a bit toxic when it comes to welcoming or not welcoming scientists from abroad . . . not just in regions that have been affected by these policies," al'Absi explains. "It's a difficult situation, even without thinking about specific policies or specific enactment of policies. I always am concerned about perception because that's what drives...
And al'Absi isn't alone. In an age of shifting political climates—namely, Brexit and policies such as US President Donald Trump's executive order on immigration—many researchers are rethinking how they approach international collaborations, as uncertainty abounds about the effects of limiting scientists' global mobility.
Issues of travel, funding, and collaboration "are closely linked in people's minds," says Andrew Rosenberg, a marine scientist and the director of the Center for Science and Democracy at the Union of Concerned Scientists. "If you deconstruct [the contributions of] funding, blocks on where you can recruit talent, and hindering collaboration, you start to impact research departments and laboratories around the world."
Rosenberg predicts that policies such as Trump's immigration order that limit travel will likely have the greatest influence on early-career scientists. "It's more than just countries in an immigration list. People [from all over] will be much more wary of doing their postdoctoral work or being a visiting professor" in the U.S., he says, which could have "a generational effect."
Brexit will likely have a similar effect in Europe. With the U.K. part of the European Union, UK citizens can freely move to another EU country to seek work and may stay there when that work is finished. UK scientists are also able to apply for Horizon 2020 grants—an 80-billion-euro funding program open to all EU scientists. Conversely, training grants provided by UK groups are often open to students from the E.U. doing research in the U.K. It is not yet clear what impact Brexit will have on these programs, in terms of potential restrictions on travel or loss of shared EU funds, but the uncertainty is already taking its toll.
"The problem I've seen is that now, especially with the uncertainty about what's actually going to happen with Brexit, we see fewer applications to our PhD schemes and also when recruiting postdoctoral researchers from the E.U.," says Frank Dondelinger, a biostatistician and machine learning expert at Lancaster University in the U.K. "If the pool of applicants is reduced, that means overall you won't get the best applications."
Limits on travel could also affect the quality of training students can seek. "Especially as a young scientist, traveling around is often required to get the best training because that expertise may be missing in your country of residence or even your continent of residence," says Steven Spoel, a plant biologist at the University of Edinburgh. "Being able to get that expertise from different areas in the world where the best possible labs are provides real innovation."
Established scientists are also likely to be affected by changing travel restrictions in Europe. A report released in May by the Royal Society found that nearly the entire group of 1,286 UK scientists surveyed travel and collaborate with scientists in the E.U. and elsewhere. And in another, similarly sized survey, 72 percent of scientists based in the U.K. reported that they had worked abroad at some point in their careers.
US researchers are no different. Spoel points to his time as a graduate student at Duke University in Durham, North Carolina, as the start of a meaningful collaboration with then postdoctoral fellow Yasuomi Tada, who now runs a lab at the University of Nagoya in Japan. "I think that's a testament to our time as PhD student and postdoc," Spoel says. "We established this familiarity with each other, this collaborative spirit that has lived on now that we have our own laboratories."
"Some of the best [collaborations] are perhaps established like that," Spoel adds. "That's where international mobility really plays a big role. Because of that mobility you really will meet people from all over the world."
Once such collaborations are established, travel may become less important, admits Dondelinger, whose past collaboration with a group at Houston's MD Anderson Cancer Center required only online and phone communications. But the joint work came out of a relationship that Dondelinger's postdoctoral advisor made in the U.S. during his own training.
"It's true that to start off these collaborations, it is often useful to at least go to conferences. In that sense, travel is still important," Dondelinger explains. "The missed opportunities could definitely be an issue, especially if it becomes harder to go to conferences because you might have tried for EU funding before and you won't get the funding anymore. Then you'll miss out on a lot of potential collaborations."
In recognition of the importance of conferences in starting and sustaining collaborations, the American Society of Hematology (ASH) provides private rooms that scientists and clinicians can reserve at its annual meeting. Last year, more than 1,000 face-to-face meetings took place to discuss everything from basic science to clinical trials. And many were international: more than a third of conference attendees traveled from outside the U.S. to attend in 2016.
"A policy that limits travel across borders will hurt science because we don't know if scientists from overseas will still want to travel to the United States. We don't know if they'll feel welcome, or if they'll even apply for a visa," says ASH President Kenneth Anderson, a clinician and cancer researcher at the Dana Farber Cancer Institute in Boston, Massachusetts. "International collaborations are essential to advance science. Limiting the exchange of ideas or practices or data across cultures will significantly slow down scientific progress, which ultimately hurts public health, not only in North America, but around the world."
Interested in reading more?
The Scientist ARCHIVES
Become a Member of
Receive full access to more than 35 years of archives, as well as TS Digest, digital editions of The Scientist, feature stories, and much more!